Looking for a dedicated Gynaecologist in Dubai, according to patient recommendations and review we develop a list of top OB-Gyne Specialists in Dubai. As medical specialists in the field of women's diseases, Gynaecologists are involved in the treatment of abnormalities of the female genital organs and fertility problems. Their activities include the following.
Who is Gynaecologist ?
A Gynecologist is a doctor who works in a hospital or Clinic as a medical specialist. Gynecologists specialize in women's diseases and are concerned with diseases and complaints of the female genitalia.
With a Gynaecologist, you may immediately think about pregnancies and deliveries, but this doctor does more than that. The Gyne Also look after, fertility problems, incontinence, prolapse, infections of the sex organs, sexual problems and certain cancers fall under the discipline of the Gynaecologist. Because the field of gynecology is very broad, most Gynaecologists have chosen an area of ​​interest. If you are referred to this specialist as a pregnant woman, you will see a gynecologist who focuses on obstetrics. This means that he or she is specialized in everything to do with pregnancy and childbirth.
Gynecology is distinguished between fours areas
Obstetrics (obstetrics) and prenatal diagnostics
This focus area includes pregnancies, deliveries, and prenatal examinations.
Reproductive Medicine and Endocrinology
This includes fertility research, cycle analysis, and IVF.
Gynecological oncology
Gynecological oncology is concerned with the research and treatment of cervical cancer and ovarian cancer.
Urogynecology
Urogynecology means urology in the gynecological field. Incontinence, pelvic pain, and pelvic floor problems belong to this area of ​​concern.
When to see Gynaecologist?
In principle, the midwife will supervise your pregnancy. A midwife knows everything about normal pregnancy and delivery. She is also alert to problems and risks surrounding pregnancy and knows how to recognize them. If the midwife identifies this, she will refer you to the gynecologist.
Do not worry immediately if you are referred to a Gynecologist. Sometimes the midwife does this as a precaution, or only requires advice from the gynecologist, after which you will return to your midwife.
The gynecologist supervises high-risk pregnancies and pregnancies with complications. This doctor also performs procedures such as an artificial delivery or a Caesarean section. There are many different reasons why you can go to a gynecologist for pregnancy counseling.
Best Gynaecologist in Dubai
Are you looking for the best Gyne in Dubai? After seeing through the internet and screening hundred of patient reviews as well as recommended doctors in expat women forum, we make the list of top professionals. The list is made to support women in getting their medical care from a proper doctor. A Gynecologist must be a good listener as these problems required to be understood very well. Women must feel safe while discussing their complications with Gynecologist. If decision-making for the Patient is hard the doctor must give clear guidelines after assessment of each and every risk. Living in Abu Dhabi than here is the top 10 Best Gynaecologist in Abu Dhabi for you.
Gynaecologist
Hospital/Clinic
Address
Phone
Dr. Samer Cheaib
FAKIH IVF
37, 65b Street 32b Street
Al Wasl Road, Jumeirah Get Directions
+97143497600
Prof. Arnaud Wattiez
Latifa Hospital
Oud Metha Rd - Al Jaddaf - Dubai Get Directions
+97142193000
Dr.Safeena Anus
Aster Hospital
9A St, Al Qusais Industrial Area-2, Al Qusais, Dubai – United Arab Emirates Get Directions
+97144400500
Dr Azizunnisa Shaikh

Nisa Clinic
Suite 305 Building 49 DHA, Dubai Healthcare City Dubai - UAE Get Directions
+971554046979 / +971 4 513 6972
Dr. Gertrud Koster
Koster Clinic
Villa 111 26th Street, Umm Squeim 3
26th Street
Dubai, UAE Get Directions
+97143881887
Dr. Christian Jozsa
HealthBay clinic
Verve Villas Jumeirah Al Wasl Road Dubai - UAE Get Directions
+9718004272
Dr. Ibrahim Abd Elrahman
Medclinic
Building 37 - 26th Street- Umm Hurair DHA, Dubai Healthcare City - Dubai Get Directions
+971 800 1999

Dr. Andrea Brockbank

HealthBay, Motor City

Building 37 - 26th Street - Umm Hurair DHA Dubai Healthcare City - Dubai Get Directions
+971 800 4272

Dr. Hiba Muhtasib

Sulaiman Al Habib hospital
Dubai Healthcare City-Umm Hurair 2, Dubai - UAE Get Directions
+97144297777
Dr. Roya Pourghorban

Dr. Roya Medical Center
Jumeirah-1, Al Wasl Road, Villa No. 198-A
Dubai, United Arab Emirates Get Directions
+97143455251
Dr. Samer Cheaib at Fakih IVF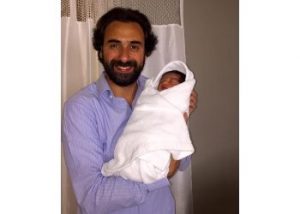 One of the most reputable Gynecologists in Dubai, his expertise includes Gynaecology, Gynecologic, urinary incontinence Laparoscopy, Reproductive Endocrinology, including Polycystic Ovary Syndrome (PCOS), Recurrent Pregnancy Loss. His major interest is Fetal Medicine, Dr. Samer Cheaib studied medicine from Bagdad University and selected Obstetrics and Gynaecology in Graduation while studying at the American University of Beirut. Currently working in Fakih IVF where he is well known for high-risk pregnancies as well as delivery issues of twin and triplet pregnancies. In Dubai and India, he is also famous for the picture which he took during the COVID-19 pandemic in which a newborn baby trying to take his mask off.  Many complicated pregnancies in Dubai are done by Dr. Samer Cheaib other areas for which you can consult him includes preterm labor, cervical incompetence, rescue cerclages, and recurrent pregnancy losses. He gives many smiles and happy moments to new parents, he follows up with each mother and keeps their health up to mark.
Specialties:
Gynecology
Gynecologic Laparoscopy
Urinary incontinence
Reproductive Endocrinology
Polycystic Ovary Syndrome (PCOS)
Recurrent Pregnancy Loss
Prof. Arnaud Wattiez at Latifa Hospital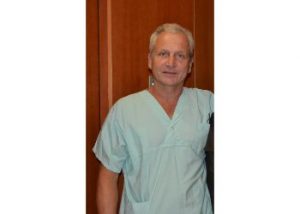 Dr. Wattiez is one of the pioneers of minimal invasive Laparoscopy surgery. Currently, he is the head of the Gynecology Department at Latifa Hospital Dubai. He also remains a Professor at the University of Strasbourg since 2015. His contributions to the field of Gyne awarded him many awards that include honorary Professor at the Russian Academy of Medical Sciences, Lièges University, and the Catholic University. His technical knowledge of Gynecology surgery and innovative ways of treatment helps in the treatment of pelvic organ prolapse, endometriosis, and gynecological oncology. In past, he positioned as president of the European Society for Gynaecological Endoscopy.
Dr.Safeena Anus at Aster Hospital, Al Qusais, Dubai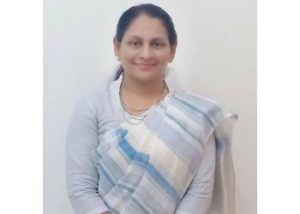 With over 18 years of experience in Gynecology and Obstetrician in Dubai, she is one the most experienced female OB GYNE in Dubai. Due to long-term practice, she specializes in high-risk pregnancies and surgeries.  She well known for her expertise in Laparoscopic Surgery in Gynecology. Dr. Safeena provides exceptional consultation in, chronic pelvic pain, ovarian cyst, loss of bladder control, chronic pelvic pain, and contraceptive counseling.
Specialties:
Antenatal check-up, promoting normal delivery
Management of High-Risk Pregnancy
Gynecological surgeries
Laparoscopic Surgeries
Fibroid Complicating pregnancy
Previous caesareans – vaginal birth after cesarean
Recurrent abortions
Abdominal & Vaginal surgeries
Cervical and abdominal encircling
Medical and surgical management of ectopic pregnancy
Cesarean sections
Dr. Azizunnisa Shaikh
If you are looking for a Pakistani Female Obstetrician and Gynaecologist Dr. Azizunnisa might be your first choice. She completed his medical degree from premium medical institue of Pakistan The college of Physicians and Surgeons of Pakistan. She worked in Pakistan Army Medical Corps as a medical practitioner. Before moving to UAE she also worked in London hospitals Homerton, Whipps Cross, West Middlesex Hospital, and Princess Alexandra Hospital. In Dubai she remains senior consultant Gynecologist in DHA Dubai Hospital, currently she is associated with the well-women clinic in Dubai. Her main areas of specialty include:
Foetal medicine.
Critical care in obstetrics.
Medical/surgical management of benign gynecological conditions.
Fibroids.
Uterovaginal prolapse.
Management of menstrual disorders.
Dr. Gertrud Koster at Koster Clinic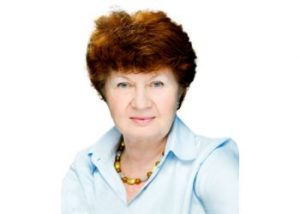 If you are looking for a western Female OB Gynecologist Dr. Gertrud Koster is one of the most sorts after Doctors in Dubai. Her in-depth knowledge of women's pregnancies and other problems renowned her as the most caring practitioner. The Koster Clinic is managed by herself, her previous experience as Senior Consultant and Chief of Department at the Tawam Hospital in Al Ain and Gynecologist Huddinge/Karolinska University Hospital in Stockholm. In her 30 years in practice, she holds many newborn children in her hands, many western children born in Dubai might be delivered in the care of Dr. Koster.
Specialties:
Medium Risk Pregnancies.
Women Fertility Issues.
Polycystic ovary syndrome (PCOS).
Cervical cancer and colposcopy.
Aesthetic vaginal and vulva surgery
Dr. Christian Jozsa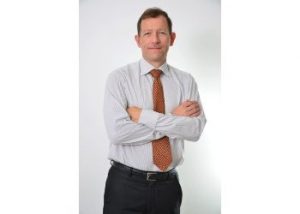 He is a member of Deutsche Gesellschaft fuer Frauenheilkunde, The German Continence Society – ICS, and Pelvic Floor Surgery. He is graduated from the premium western institute of Semmelweis University of Medicine, Hungary, and after that completed his education in Obstetrics and Gynaecology from Germany at the University of Ulm.  His major expertise includes High-risk obstetrics and gynecology surgeries, laparoscopic surgery, advanced ultrasounds for Obstetrics and Gynecology.
Specialties:
Advanced laparoscopic surgery
Pelvic floor repair surgery
Urinary incontinence surgery
Cancer screening management and surgery,
Gynecology and obstetrics endocrinology.
Performs surgeries at the Mediclinic City Hospital and at Al Zahra Hospital.
Dr. Ibrahim Abd Elrahman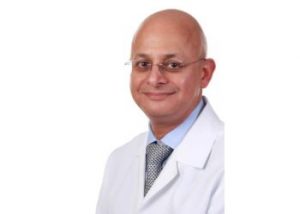 Dr. Ibrahim Abd Elraham manages high-risk and complex cases. His main expertise includes surgeries related to laparoscopic, pelvic floor, and Urogynaecology. His experience in Colposcopy awarded home BSCCP accreditation. He also lectured at many international meetings regarding advanced surgeries and procedures. For the most part of his training done in the UK, he is a Fellow of the Royal College of Obstetricians and Gynecologists (RCOG) where he completed oncology training. He moved to Dubai in 2008 where he started practicing in Mediclinic City Hospital as a Consultant Obstetrician & Gynaecologist where he also works in the Department of Obstetrics & Gynaecology Mediclinic City Hospital Comprehensive Cancer Centre Consultant Obstetrician & Gynaecologist.
Dr. Andrea Brockbank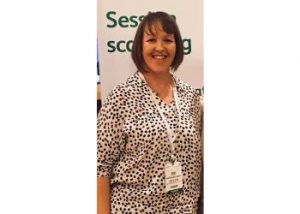 Dr. Brockbank is NHS Trained consultant Obstetrician and Gynaecologist with more than 19 years on the job. Her experience in assisting with all birth types and deliveries is more than 18 years, her special medical interests include high-risk Antenatal and Labor ward deliveries, abnormal smears treatment, colposcopy. She completed her medical degree from Imperial College of Science Technology and Medicine London, UK. Her training also included RCOG Advanced Colposcopy and Advanced Labour Ward Care with CCST from UK General Medical Council. Currently working as consultant Obstetrician and Gynaecologist at Health Bay Clinic Dubai.
Hiba Muhtasib
Dr. is a Specialist Obstetrics and Gynecology in Dubai Health Care city she works in many highest-ranking hospitals of Dubai health care city including American Hospital, Dr. Sulaiman Al Habib Medical Group Mediclinic City Hospital, Mountain Comprehensive Health CareObstetrics Clinic, and Varma Clinic. She is currently associated with Dr. Sulaiman AL Habib Medical Group where she performs laparoscopic surgery, Abdominal & Vaginal surgeries, Manages High-Risk Pregnancy her experience in Dubai is more than 11 years previously she also took appointments at American Hospital Dubai. Dr. Hiba gets training in Obstetrics and Gynaecology from the American University of Beirut Medical Centre-Lebanon from where she also graduated and completed her medical degree. Combined she took 6 years of training from the American University of Beirut and hospitals in Baltimore, Maryland-USA.  She is also a Member of the American College of Obstetrics and Gynaecology.
Dr. Roya Pourghorban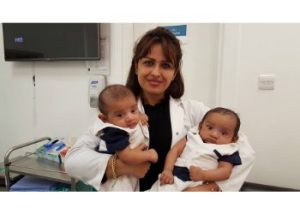 Dr. Roya is an Iranian OB-Gyne Doctor in Dubai, she completed her MBBS from Tehran University of Medical Science and from where she also take residency training in Obstetrics and Gynecology. With more than 20 years of experience in many Gulf nations, she is now practicing in UAE where she gets a DHA Specialist license in OB-GYN. She takes medium to High-risk pregnancy cases and performed many normal and c/section deliveries. She also uses minimally invasive surgery techniques to protect the health of the mother and baby. Currently, she works in her own clinic Roya Medical Center which also shows her accomplishment in the field of Obestritics and Gynecology.