The best Filipino Dentist in Dubai After inspecting customer reviews, patient complaints, online ratings, local acceptability, residents' trust, cost and service quality, and general popularity in Dubai. Finding the best Clinics providing cost-effective dental Services then here is the Best Affordable Dental Clinics for you.
| Filipino Dentists | Clinic |
| --- | --- |
| Dr. Emannuel Jai | Dental lounge Dubai |
| Dr. Julie | Best Dentist Clinic |
| Dr. Charisse Faye Patilano | Dr. Joy Clinic |
| Dr. Morris Vincent Apao Mutia | Vanilla Smiles Dental Clinic |
| Dr. Editha C. Gonzales | Gonzales Dental Clinic |
Finding for Filipino Gynecologists in Abu Dhabi
Dr. Emannuel Jai
Opposite to the Spinneys Karama, Opp Burger King Opposite to the Spinneys Karama, Al Attar Building, Karama Dubai, UAE Directions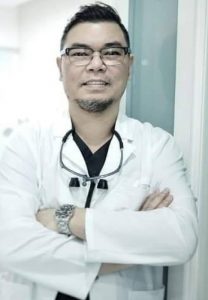 He is known to have a keen interest in all forms of general dentistry, as well as preventive, restorative, and cosmetic dentistry. He is also a doctor of oral surgery, and he is considered to be one of the leading experts on tooth removals. The gentleman is dedicated to giving well-being and ensuring his patients' needs are always met, all the while adhering to her client's Oral Health needs and treating them with kindness. He is a brilliant Filipino dentist solving Dental patient-specific problems. His approach to supporting people with their anxiety is also especially well-suited to any group, as he is excellent at identifying, and treating their fears.
Dental Services: Crowns, Root Canal, Teeth Whitening, Teeth Cleaning, Tooth Extraction, Retainer, Braces, Dentures, Tooth Fillings, Cosmetic
Dr. Julie
Office No. 7, Al Salam Building, Al Rigga, Omar Bin Al Khattab St – Dubai – UAE Directions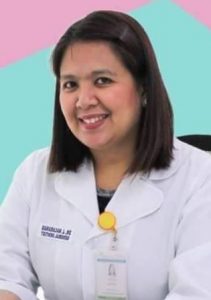 Dr. Julie graduated from Centro Escolar University, the best dental school in the Philippines She's been doing quality dentistry since 2010. She is loved by her patients and their families. She has dedicated herself to keeping her experience and expertise current in dentistry. Dr. She's passionate about communicating and establishing relationships with patients, too. She treats nervous patients in the field of restorative and cosmetic dentistry. Innovations in Dentistry technological or medical are the best of their kind in Dubai. Dr. Julie with his team of Filipino dentists takes care of all of your dental requirements. There is no better dental office where everyone finds warm and welcoming. In the care of our practice, we use the latest dental technology to ensure that your teeth are getting the quality care they deserve. Check out our dental clinic in Al Rigga, in Dubai today's Silicon Oasis if you're interested in dental work today!
Dr. Charisse Faye Patilano
BurJuman Business Tower, 10th Floor, Office No. 1003 – Dubai – UAE Directions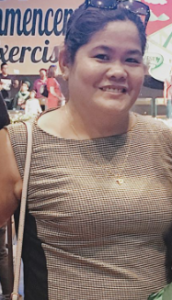 Charisse Faye completed her degree in dental school at CEBU University. In the year 2000, she started her career as a general dentist, working in two private clinics — Lahay Dental Clinic and IDENT Corporation. Her fields of expertise include restorative dentistry, root canal therapies, extractions, and teeth whitening. Her name would enhance the reputation of Dr. Joy Dental's work, and she speaks Tagalog and English fluently.
Dr. Morris Vincent Apao Mutia
2nd St, 306, Khalid AL attar Building, Khalid Bin Al Waleed Road – Dubai – UAE Directions
He earned his DDS degree from the Misamis University, Philipines in 2011. For the past seven years, he has been working as a dentist in Dubai He has a particular interest in all aspects of dentistry, particularly in emergency cases, and does some cosmetic dentistry as well. his mission is to give his patients the best possible dental care and to make them feel at ease. Aside from the medical duties, Dr. Morris loves jogging, hiking, and spending time with his loved ones.
Dr. Editha C. Gonzales
Hilal Bin Taraf BLDG, Block B, Flat No. 111 First Floor, Opp G.P.O Zabeel Road, Karama, Dubai Directions
Do you need a Filipino dentist? Known in Dubai since 1991. insurance and credit card purchases are acceptable here. If you have any questions, please call the number given below.
Dental Services: Extraction ( Normal / Surgical ) Fillings ( Composite / Temporary ) Root Canal Full Mouth Prophylaxis (Cleaning) Porcelain Jacket Crown / Bridge Zirconium Jacket Crown / Bridge Acrylic Jacket Crown / Bridge Dentures (Acrylic / Flexite).