Looking for an Indian Dermatologist in Dubai for your Skin and Care Treatment? The harsh climate of the UAE will definitely affect your skin if you remain outdoor for work or any other reason, the causes of skin diseases and problems are immense, polluted air, environment, skin contact, etc. When talking about Dermatologists, it is normal for a large part of the population to believe that this specialist only takes care of the patient's aesthetics.
Few of Us! really know that a dermatologist is responsible for diagnosing, treating, and preventing more than 3,000 diseases that can manifest in the skin, hair, nails, and mucous membranes. In fact, this professional usually serves individuals of all age groups, from children to seniors. Indians are masters of the Dermatology field in Dubai, nearly every Cosmetic, Laser Skin Clinic has specialized and highly experienced Dermatologists from India with having multi-dimensional careers in the field of Skin Care and Aesthetics correction.
Best Indian Dermatologists in Dubai
In addition to accompanying us in the prevention and treatment of these complications, dermatologists are also able to advise us on the care that should be taken to minimize certain conditions that may be esthetic. Examples of this? Wrinkles, fine lines, hair loss, acne, and skin oils.
| | | | |
| --- | --- | --- | --- |
| | | | |
| | Mahaveer Mehta Medical Clinic | | |
| Dr. Ramachandran Rajagopal | Aster Hospital, Al Qusais | | |
| | | 10 A St Jumeirah 1 Jumeirah Terrace Building 107 Next to Etihad Museum - Dubai, UAE Get Directions | |
| | | | |
| | | Near Dubai American Academy Sheikh Zayed Road - Al Barsha - Al Barsha 1 - Dubai, UAE Get Directions | |
With the advancement of medicine and people's searching for self-esteem and an impeccable look, the number of dermatologists in Dubai and in the world grew significantly. Therefore, it is normal to have doubts about how to find the ideal professional. But thanks to technology and access to information, there are tools capable of helping in this task.
There are a lot of highly experienced Dermatologists in Dubai Check Out the Top 7 Best Dermatologists in Dubai
Dr. Mahaveer Mehta 
Dr. Mehta working in Dubai since 1990, He remained as a consultant Dermatologist in many reputed organizations in Middle East countries. He established his own Dermatologist clinic in Dubai named Dr. Mahaveer Mehta Medical Center. His professional career starts in India where he serves as a faculty member in the department of Dermatology S.M.S. The medical college and hospital Jaipur, India. After he moves to Dept. of Dermatology Alfateh University, Tripoli, Libya. His time in Qatar Armed Forces gives him huge success in the field of Dermatology and Lasers. Prior to establishing his own medical center, he served as head of Department and Consultant Dermatologist, International Hospital Bahrain. He also publishes many research papers and has spoken to prestigious international Dermatology and Laser conferences.
Specialties:
RF Micro Needle Fractional
CO2 Fractional Laser
Latest PICO Q Switched Laser
TITAN, Nonsurgical skin tightening
RF Micro Needle Fractional
Tattoo removal by PICO Laser
Dr. Ramachandran Rajagopal
He completed MBBS from Armed Forces Medical College, Pune, and received his MD (Dermatology & Venereology), AFMC, Pune, and was awarded a Speciality Certificate in Dermatology from Royal College of Physician, UK. He is a Life Member of the Indian Association of Dermatologists & Venereologists and Association of Cutaneous Surgeons of India. Dr. Ramachandran Rajagopal has over 27 years of extensive experience in Skin Biopsy, Nail Surgery, Intralesional injections for Alopecia and Keloids, Cryotherapy, Cosmetology, Scar Therapy, and Botox, Platelet Rich Plasma for Hair & Face.
Specialties:
Clinical Dermatology
Adult & Paediatric Dermatology, Venereology, and Leprosy.
Excision of Benign Skin Lesions
Skin Biopsy
RF Ablation of Warts & Skin Tags
Foot corns and foot warts Removal
Cancerous Skin lesions Treatment
Removal of Sebaceous cysts and unwanted moles
Dermatosurgery
Nail Surgery
Dr. Teena Mathew
Dr. Teena Mathew is a life member of the Indian Association of Dermatology. She earned her Masters (MD) and Diploma (DDVL) in Dermatology, Venereology, and Leprosy from Christian Medical College, Vellore. She received her medical degree with academic honors. At Methodist Hospital, Nadiad, Gujarat, and Nirmala Hospital, Calicut her professional career begin where she serves as a Consultant Dermatologist. After moving to Dubai she started as a Specialist Dermatologist in Dubai at Zulekha Hospital.
Her membership includes the International Society of Dermatology, Indian Association of Dermatology, Venereology and Leprosy, and CSI (Cosmetology Society of India)
Dr. Subash Walkhinde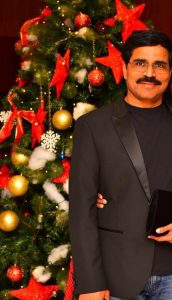 Get yourself treated in Dubai, he does the treatment of all kinds of general dermatology problems. He did his medical degree in Mysore Medical College, India, and received his Diploma from the Royal College of Physicians Glasgow RCPG in the field of dermatology. He is a fellow member of the American Academy of Dermatology and a Life Member of the Indian Association of Dermatologists. He provides general and surgical dermatologic care, from the best eczema treatment to cyst and skin tumor excision, phototherapy, (botox, chemical peels) office cosmetic procedures, cryosurgery, and electrosurgery.
Dr. Suresh Babu
Common Skin problems like Acne, Atopic Dermatitis, Psoriasis, Lichen Planus, Seborrheic Dermatitis requires complete care, Dr. Suresh Babu with years of experience in treating complex skin problems can take care of you in Dubai. He is a member of the American Academy of Dermatology and American Academy of Dermatology Association (AAD/A) as well as a Member of the Indian Association of Dermatology. In his career, Dr. Suresh worked in dermatological departments of top hospitals in Dubai like Medeor, WHC Polyclinic, Prime Medical Center and is currently associated with Al Zahra Hospital Dubai. If you are from India and want to ask any skin and hair disease questions, it would be a lot easier because Dr. Suresh Babu speaks Tamil, English, Telugu, Malayalam, and Russian languages.
Specialties:
Acne treatment
Managing skin infections/sexually transmitted disease (STD)
Pediatric skin disorders
Skin tag & Corn management
Hair and nail disorders
Atopic dermatitis
Hair Loss in Men & Women
Viral Wart/plantar wart treatment
Ingrown toenail
Diagnostic skin biopsy and Excision of Skin Lesion
Medical cosmetology