Indians and Pakistanis living in Dubai love to do a traditional style Mehndi which is partial without Henna Artists, in Indian culture most of the time each family has its own Henna Artists mostly sisters or mothers but in Dubai, ex-pats are separated from the families they are required to obtain services from Henna Artists. Mehndi design making is now living for many artists in Dubai many saloons have a special facility for that, in the wedding season, people are unable to find Henna artists. In this article, we narrowed down some of the top artisans in Dubai who know the art of henna and have mastered the craft for years. Tourists visiting Dubai usually called art made with Mehndi as Henna Tattoo, but this is different from tattooing which is the different procedure and permanent, henna on the other is done with natural leaves of the Henna plant.
Best Henna Salon in Dubai
The quick guide for getting best designs on your hand from one the best Henna Salons in Dubai
Girly Henna by Amrid Wahid
No doubt her Instagram-worthy designs create hype among girls in Dubai, you can get modern-looking designs without compromising your social media stories. Her henna tattoo design philosophy is different than traditional henna designs, she specializes in bridal, floral, leafy, creative, white, and 21-century designs.
View this post on Instagram
See her stunning designs on Instagram 
Contact her on Whatsapp
Dubai Henna
Claims to be one of the most visited Henna Saloon in Dubai with 20000+ satisfied customers, they can do unique and complex designs easily, their specialties include organic henna, On-demand Home service, Bridal Henna, customized designs, training, and workshop. You'll find a variety of traditional patterns with detailed workmanship that will wow you.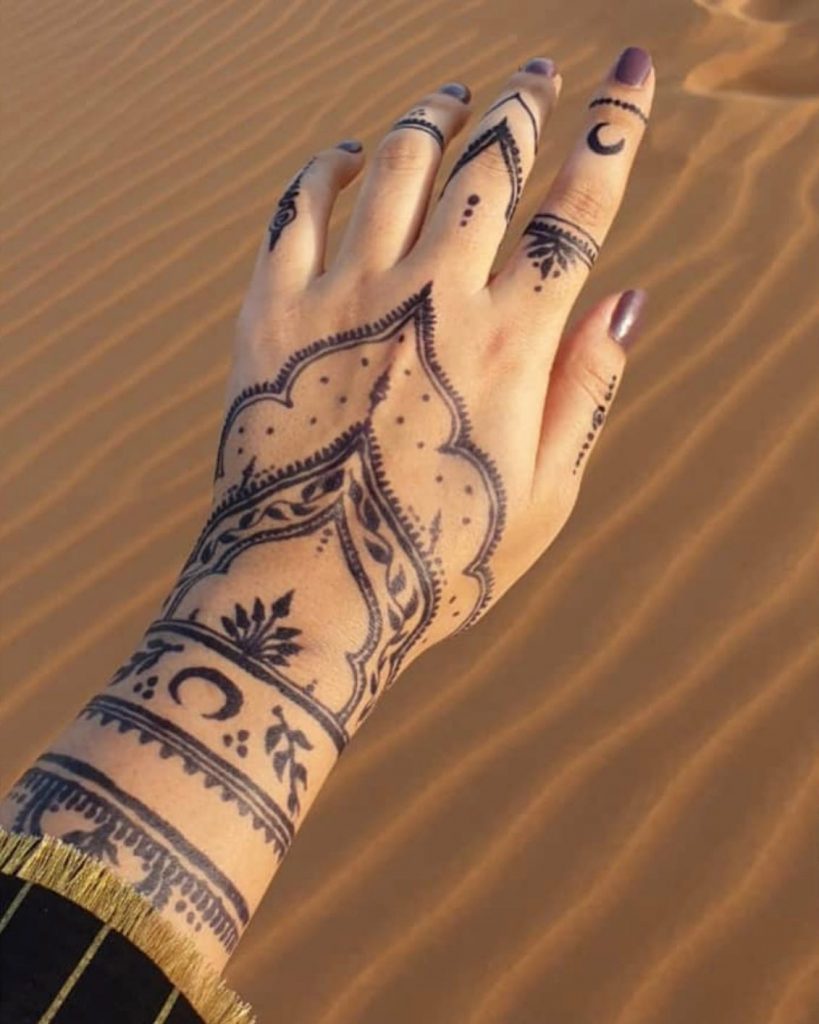 Packages
| | | | |
| --- | --- | --- | --- |
| VIP Package | AED 300 for 1 hour | Gold/Silver Henna Art, Unique Designs, Henna Workshop | Unlimited Henna for every person with you, Complimentary GIFT included |
| Standard Package | AED 200 for 1 hour | Henna Art, New and Unique Designs, Henna Workshop | Unlimited Henna for every person with you |
Book Appointment with Dubai Henna
Get Directions on Google Maps
Dubai Henna By Nishi (Home services)
Get the BEST henna experience with Nishi! She was quick to answer any queries about scheduling an appointment and pricing. She was really friendly and willing to create whatever henna pattern requested by a customer. Her mother also works with her and welcomes each new client with water, tea, and biscuits. Book your next Bridal henna appointment with Nishi if you want a wonderful, clean, friendly, and gorgeous henna experience. She is the absolute best in providing henna services.
View this post on Instagram
Book your appointment with Nishi on Instagram
Al Marasim Ladies Salon
Their services are performed with the highest level of professionalism, with my personal favorite being manicures and pedicures, where you can feel completely pampered and can choose from a wide range of colors! Henna color is perfect and usually appears from early morning because the salon owner is so sweet and flexible with her clients.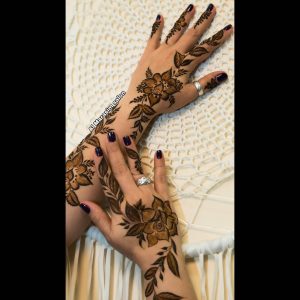 Marasim offers a true luxury experience; the therapists are attentive and meticulous in their work, always putting the client first. The manager there is fantastic; she recommended the Floral and Modern Mehndi designs, the results in Al Marasim were fantastic, and my hands feel more charming and flawless. The henna tattoo looks closed to suggested designs with perfect curves and lines. They also have special packages for Bridal Henna.
Nearest Neighborhoods: Umm Al Sheif, Umm Suqiem 2, Al Quoz Industrial Area 3, Al Safa
Grand Flora Salon – Jumeirah
At Jumeirah you cannot find a more amazing Henna Salon than Grand Flora, they have a really clean environment, friendly staff. They did henna on many hands, no one else can match near to them. You can ask for Karen; she's amazing, and the designs will completely transform your appearance.
Book Your Appointment with Grand Flora Salon on Instagram
Final Verdict
There are a lot of other Saloons and Artists providing Mehndi and Henna services right at your doorstep in Dubai, we approached some of them and write them down for you. Henna is a traditional art of South Asia due to the natural color which perfectly matches the skin, the art is growing too many countries, the artists are now not only from India but many women from different nationalities get training to apply henna. Good mehndi artists will find perfect art according to the client's personality and the event she is attending, so whenever a festival session is going don't forget to give charm to your hands.