If you are planning a trip to Dubai with a group of friends, it will often be cheaper to rent a car rather than choosing other means of transport such as bus, train or plane. Traveling in a group requires a lot of planning of the schedule and time needed, with a rental car you get more flexibility and freedom during the trip.
Get a car for a limited time to get to work or a special car for a special occasion? A limousine for your wedding, for example, or the old-fashioned convertible you've always wanted but probably never should buy? If so, there are many companies that you can turn to. But how can it be that we collect a list of Companies in Dubai that can offer these cars so much cheaper? Is it reliable or is it a catch you should consider? And of course, you want not only the cheapest company but also the best.
Al Emad Car Rental Dubai
Al Emad Car Rental providing the highest quality standards rent a car service in Dubai. Take an insight into all the beautiful spots of Dubai with rental care for Al Emad Rent-A-Car. You can easily choose from any location in Dubai including Airport or find a car at the nearest branch. They have all types of Rental Contracts that include Long 0term Rentals, Monthly Rentals, and Short Term Rental Contracts. You can find all major car brands and even Luxury SUVs in their car rental section, Al Emad has a list of all car types economy, luxury, midsize cars, and SUVs.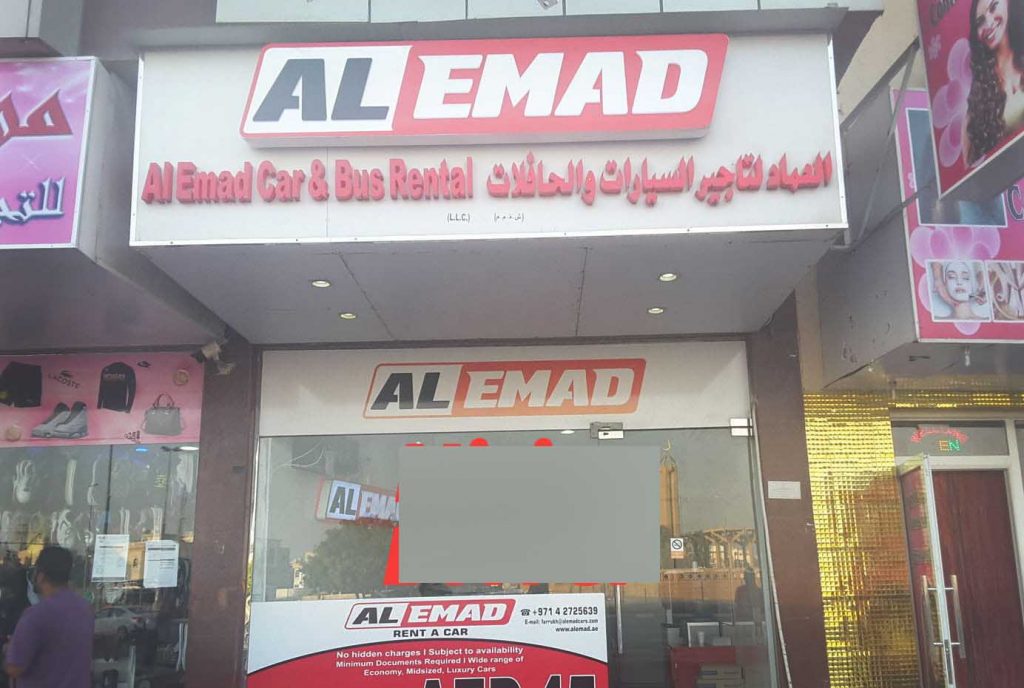 Their car rental prices are affordable and have a transparent system of prices as all their cars are listed on the website including monthly and daily rent prices. Vehicles are regularly maintained and mechanically check even before giving to the customer, they have a fleet of more than six hundred cars which gives clients more choice and flexibility. There are a lot of car rental companies in Dubai that give you the cheapest rates but chances are you might get compromised on quality, to get well maintained and modern car at affordable rates Al Emad is the company you first consider choosing others.
No one can get a car easily without filling contract form or proving identity by showing personal documents. Car Rental Process at Al Emad is fairly simple:
For UAE Nationals & Residents
Original Passport or Copy (Residents)
UAE Resident ID Card
UAE Driver's Permit
International Tourists
Original Passport or Copy
Stamped Visa Copy
A Valid International Driver's Permit
Address: Seba Street, Kg Tower – Shop #2, Dubai Marina, 1st Building Dubai Directions
Phone: +97144087333
Website: cheaprentacar.ae
AAA Rent A Car JLT
Many tourists usually go to Jumeriah Lake Residence area also called JLT for their vacation and taking photos with significant architecture and high-rise buildings. If you want to stay in JLT and surrounding hotels then chances are you need a car for yourself, many car rentals in JLT are not cheap they charge more due to the location and demand of cars in that area. AAA Rent a car is a more affordable option if you are staying in JLT, they have numerous cars to choose from but most of the cars are midsize and hatchbacks. One of the main things about car rental companies is to guide customers clearly of all aspects of their contract for the duration, the customer service must be aware of each aspect of car rental, if anything happens it should be told before to the customer. Their cars are nicely maintained and clean, mechanically each car is different many new vehicles get broke on the road, accidents and other small dents happened a lot so make yourself clear of everything.
Do not hesitate and book your rental car with AAA Rent a Car, add the additional service senior driver and enjoy your car rental.
Diamondlease Car Rentals
They are working in Dubai since 1996 and providing a range of services related to car leasing and short-term rental services. Many companies in Dubai choose the best local rental services for their staff transportation and pick n drop service  Diamondlease owns many branches in Dubai and Abu Dhabi. The strong online reservation system allows clients to book vehicles online conveniently. Diamondlease is a part of Al Habtoor Group doing hospitality, automotive, real estate, education, and publishing business in Dubai since 1970, they have a fleet of 7000+ vehicle totally maintained, and most of them are driven less than 50,000 KM/h, their local presence of different in Dubai gives them the upper hand over other rental companies, they also have the distribution of Mitshubhi motors in Al Qouz Dubai.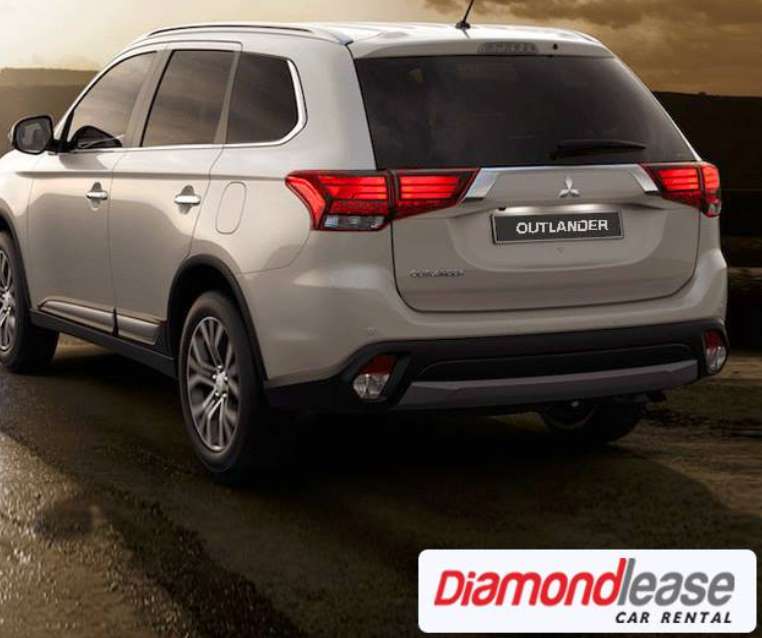 The price starts from AED 173 for daily rental while monthly rent for most of the vehicle revolves around AED 1600. Most of the car models are newer which are suitable for monthly rentals.
VIP Rent A Car – Luxury Car Rental Dubai
VIP Rent A Car is actually a Luxury vehicle rent a car, considering the fact that these luxury cars in real costs a lot of money so by renting them from VIP you will get an excellent price. Once you meet them you will get a pleasant, quick, and helpful response from the employees. They are renting vehicles since 1999 and established two branches in Dubai, their customers choose them for their credibility and friendliness.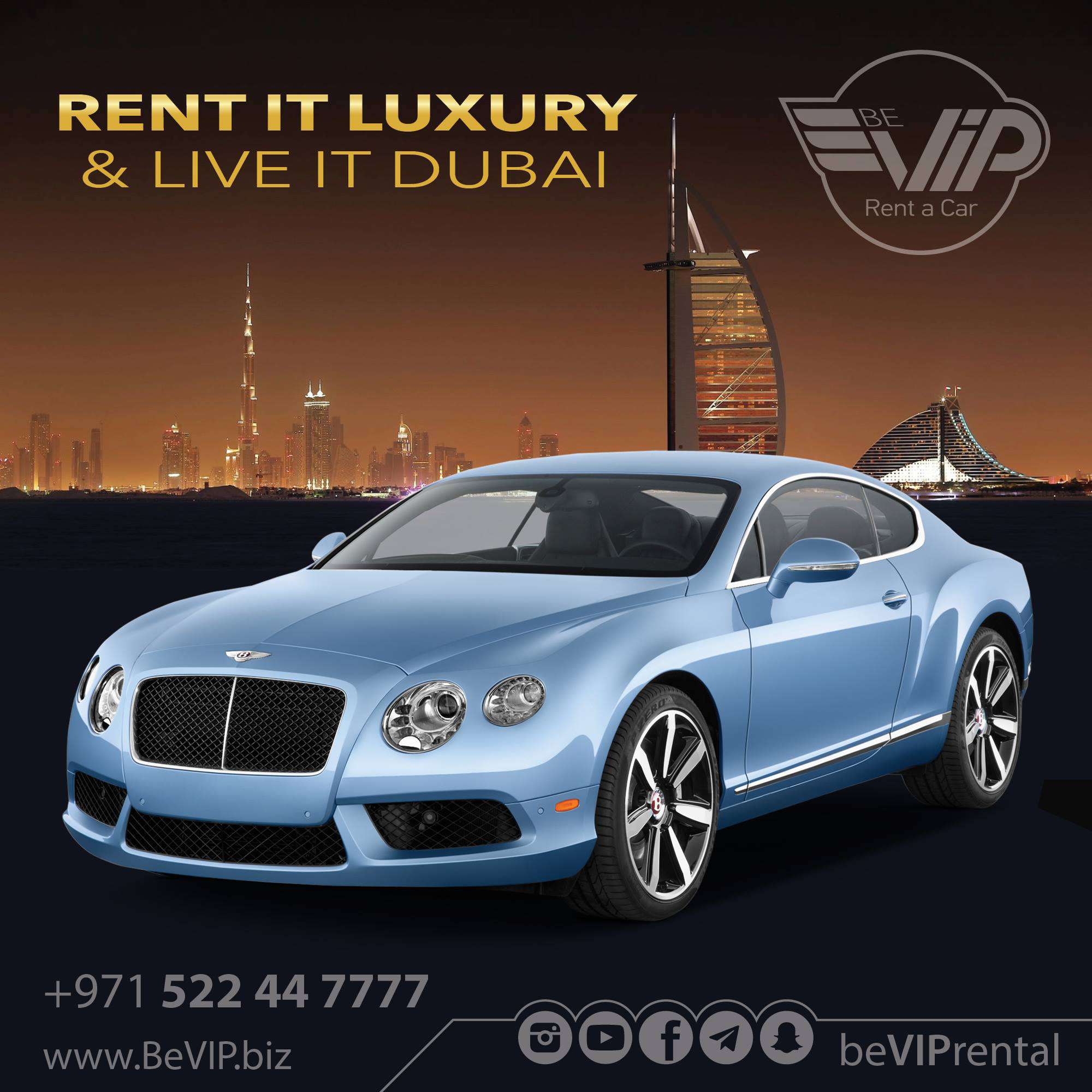 Their car categories range from sporty cars, Luxury, Economy, Family SUVs, and Convertible cars.
Address:  Shop No.5, Al Barsha 1, Next to Adil Market Abdullah Al Muhairi Plaza, Sheikh Zayed Road, Dubai
Phone: +971553451555
Website: www.vipcarrental.ae
Thrifty Car Rentals
A subsidiary of A.A.Al Moosa Enterprises – a UAE-based group of companies with an interest in the architecture, design, and planning sector, hotels, and hotel flats, property, furnishings, manufacturing, rental, and transportation services – they introduced the Thrifty Car Rental UAE in 1989. They have many branches all around UAE including Sharjah, Al Ain, Abu Dhabi, and Ajman. Thrifty has more than 25 cars included in their Dubai fleet which includes economy, midsize, Sedans, and SUVs.
Quicklease Car Rentals Dubai
Quicklease strives to maintain a comfortable and professional atmosphere in all of its automobile rental locations, exemplified by the friendliness and a willingness to work with both clients and suppliers. They have almost all brands of cars mentioned on their website, you can find tons of new and few years old car models for short and monthly rentals. They regularly do promotions on new model cars currently they are giving Mazda Cx5 2021 for rent only in 99 AED per day, they also provide many new offers on the SUV segment of vehicles. Finding of Used cars in Dubai, Quicklease also has a section for online car sales which can be utilized for purchasing used cars.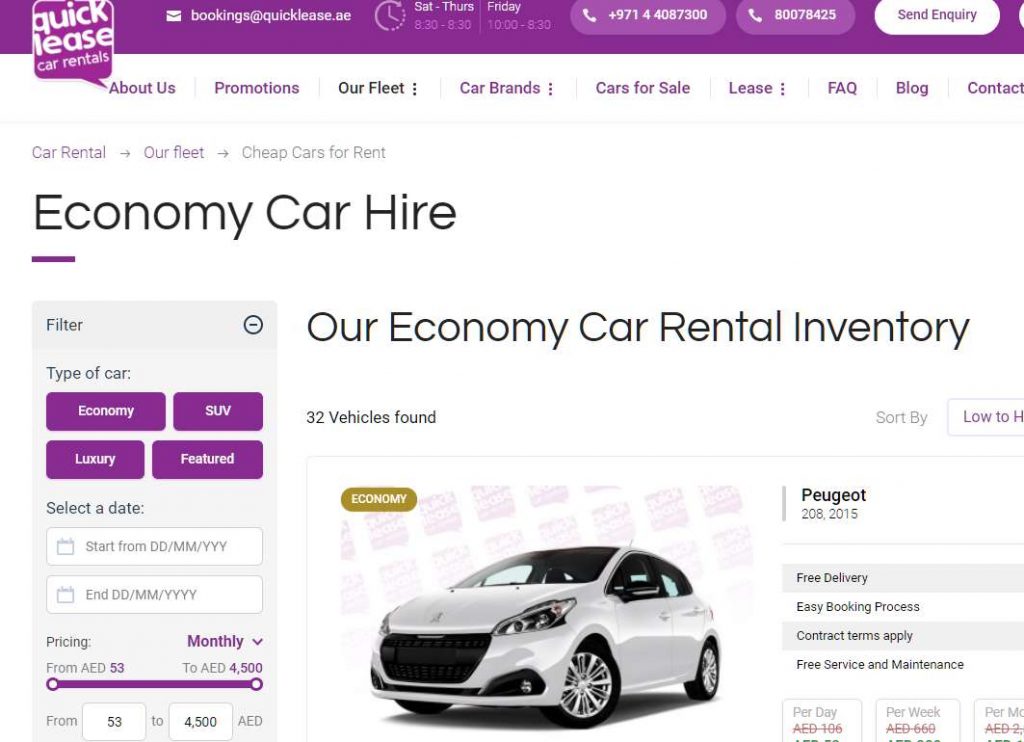 How to Find a Cheap car for rent on Quick lease? They have a special page designated for economy segment cars where all the cars with minimal rental value are shown. Just in menu hover on Our Fleet than from drop-down menu go to Economy Car Rental Inventory
Address: Shop No. 18 Ground Floor, Al Raha Building, Opposite City Max Hotel, Behind Mall Of Emirates – Dubai Directions
Phone:+97180078425
Website: www.quicklease.ae
Rental Cars UAE
This company has a strong online presence in all UAE, you will definitely find them on Google maps or any other search query you make. I don't know about their physical location because I can't find any address on their website but their service looks satisfactory according to reviews. You can easily book any luxury sedan or other subcompact car on their website. Their rates are not the cheapest as compared to other companies, I think they are middleman take commission from other car rental companies who are giving them vehicles. You can even book a BMW car which they ask you to receive directly from the BMW showroom in Dubai, which also shows that they are just getting their own commission for the booking.
They also have different sections for deals on car rentals where you can navigate and select cars at monthly rates. Their cheapest car is Chevrolet Aveo for which they are asking for 1500 AED / Month, 550 AED / Week. 85 AED for a day. Still, I believe their rates are slightly more than other companies.
Phone: +97180022799
Website: rentalcarsuae.com