Best Spa Massage packages for Couples in Dubai. Massage is for healing and relaxing purposes, depending on the specialty chosen by the couple. Each member of the couple can choose the specialty they prefer. The Couple Massage (or massage for two) can be a complete massage, applied to the entire body, working from the toes to the head. Or it can be back or leg, depending on the status or preference of the client. In Temple of Massage, we offer within this modality of couples massage, relaxing, decontracting, craniofacial, foot reflexology massages, or a mixture.
Couple Massage Packages in Dubai
Talise Ottoman Spa Couple Package
Heart and Soul Couple Package
Talise Spa at Jumeirah Al Qasr Couple Package
Soul Senses Spa & Wellness – Burdubai Couple Package
Jiva Spa At Taj Dubai Couple Package
Talise Ottoman Spa
Talise Ottoman is a world-class Spa facility where you get only get exceptional service they looked all over the world for rare and valuable treats, both physically and metaphysically, and discovered a multitude of powerful ones, in the process of constructing their indulgences.
We only purchased products of the highest quality and purity, and brought back Rose Damascena, from the Himalayas, plant extracts, of course, that have been in use as beautifying herbs for centuries. Find out More: The Best Facial Spa and Clinics in Dubai
We have harnessed nature's healing and nurturing powers in this menu. Watches can lower your stress levels and make you feel energized. There is nothing quite like us on the market. We are a one-of-a-kind spa where you can soothe the mind, body, and soul.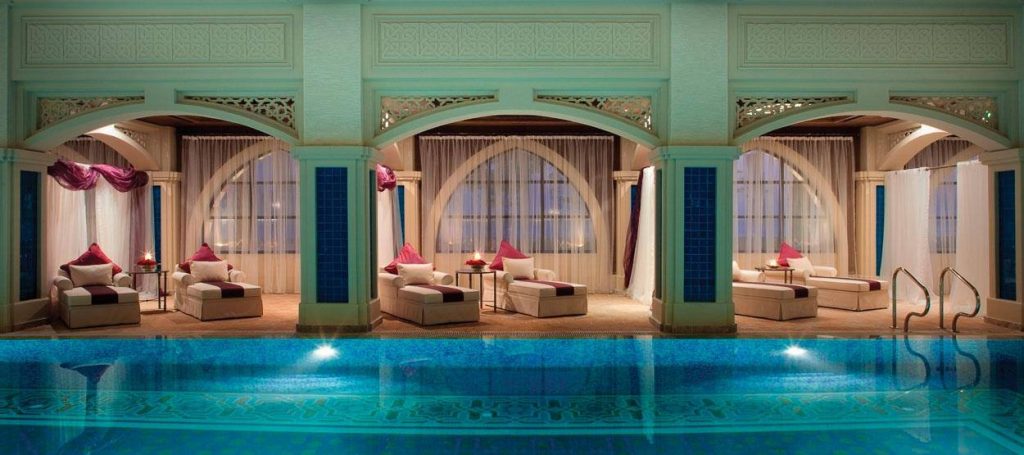 Talise Ottoman VIP Spa Package
Side-by-Side Thai massage 90 minutes  AED 1,515
Side-by-Side Massage 60/90 minutes AED 1,190/1,515
Romance 1001 Roses 120 minutes AED 1,805
Address: Jumeirah Zabeel Saray, The Palm Jumeirah, Crescent Road (West), Dubai – UAE Directions
Phone: +97144530456
Website: www.jumeirah.com 
Heart and Soul Al Barari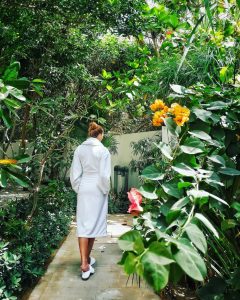 We Time Packages: 
60 Mins Personalised couple's massage: AED 800
90 Mins Personalised couple's massage: AED 1200
Royal Hammam Ritual Package:
60 Min Package: AED 900
Escape Together Package:
2 Hours of Couple Massage and Customised Facial AED 1,470
Address: Al Barari, Near Al Barari Nature Escape  Directions
Phone: +97143207350
Website: www.heartandsoul.ae
Talise Spa at Jumeirah Al Qasr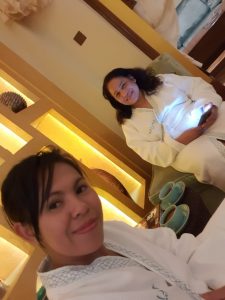 Just the Two of Us Package: 120 Minutes 
Price: AED 1950
During your spa experience at Talise Spa, you'll wander through lush and tropical gardens to your own treatment area. The Talise Spa delivers numerous massages, skin treatments, body treatments, and health routines to help you achieve optimal relaxation and well-being. Book us for Just the Two.
Happiness is a Choice: 90 Minutes
Price: AED 1440
Pamper yourself and your loved one with an invigorating foot ritual. Explore the distinctive art of balancing body mind and soul with a revitalizing body massage and nourish your face with a cocooning treat. Taste a selection of fruit, while sipping a cup of tea. Life is just beautiful
Package includes:
15 Min Foot Ritual
45 Min Body Massage
30 Min Facial
Address: Madinat Jumeirah King Salman bin Abdulaziz Al Saud Street Umm Suqeim Dubai, UAE Directions
Phone: +97143668888
Website: Talise Spa Al Qasr
Soul Senses Spa & Wellness – Burdubai
Top To Toe Ritual Package Grandeur Hotel
This spa treatment revives your mind and energizes your spirit. You will be on the way to the new soul with these integrated therapies. We'll use an exfoliation serum to clear the dead cells, and a treatment designed to soften the skin will follow. Then, we'll perform your preferred massage treatment.
60 Mins Massage of your choice Swedish, Aromatherapy, Deep Tissue
60 Mins Moroccan Bath  (Available at selected Locations)
Price: AED 1250
Couples Classic Massage Package:
Personalized couple's massage
Price: AED 1050
Address: KBW Road/Bank Street, The Atrium Centre – Dubai – UAE Directions
Phone: +97143799950
Website: soulsensesspa.ae
Jiva Spa At Taj Dubai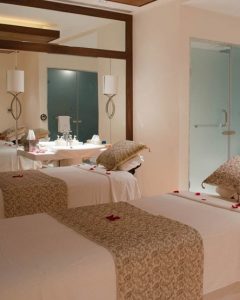 Soma Couples Massage Package: 120 Minutes
Price: AED 1600
A great choice for couples, Soma therapy includes an Indian massage, plus lavender essential oil in a secluded setting with flickering candlelight. Trained massage therapists use beautiful fragrances to help you unwind and put you in a calm state of mind. That's followed by an indulgent pedicure of rose water and a bottle of fine champagne to unwind and forget the troubles of your day.
Address: 3rd Floor, Taj Dubai – Burj Khalifa Blvd, Dubai, UAE Directions
Phone: +97144383100
Website: tajhotels.com