Plastic Surgery is a specialty that, through various surgical techniques and procedures, seeks to correct injuries or physical defects of the body, natural or acquired, with the aim of improving functionality or personal appearance, often helping to restore self-esteem.
The experience of a specialized team of dermatologists and Plastic Surgeons supports the quality and professionalism provided in Dubai. Cosmetic and Aesthetics Clinics and Medical Center in Dubai, have all the equipment and technological resources necessary to provide the best of services and the highest standard of safety and quality of care.
Patients want the best when it comes to plastic surgery in Dubai, and they now have an option that offers an experienced international clinic, advanced technology with quality standards, and luxurious facilities, all complemented by a warm and personalized human touch. In Dubai you can provide a superior level of service and safe plastic surgeries, guaranteeing a great patient experience with superior results.
Types of Plastic Surgeries: 
Plastic Surgery is a subspecialty of General Surgery. Its name comes from the Greek word plastikos which means to mold or shape. Through this type of intervention, it seeks to reconstruct deformities and correct body dysfunctions. It's divided in:
Aesthetic Plastic Surgery: The purpose of cosmetic surgery is to improve aspects of the body through surgical interventions or non-invasive procedures. Thus, it is possible to change those parts that the patient does not like. Blepharoplasty, Rhinoplasty, Rhytidoplasty, Otoplasty
Resection Bichat Bags
Facial and Double Chin Liposculpture
Rhytidectomy or Facial Rejuvenation
Surgical Canthopexy or Brow Lift
Facelift
Injection of fillers or botulinum toxin in the face
Reconstructive and Reconstructive Plastic Surgery: Reconstructive surgery is focused on reconstructing the parts of the body that have been lost or have suffered deformations as a result of diseases such as cancer, accidents, burns, or trauma, as well as congenital defects. Reconstructive and reparative post-trauma surgery, Comprehensive management of the acute burn patient (pediatric and adult), Comprehensive management and surgical treatment of burns in a special area, electrical chemical burns, child burns, among others.
Soft tissue reconstruction from trauma, Management of injuries caused by occupational accidents, and correction of consequences, Management of facial wounds for school-age pediatric patients,  Surgical correction of scars, Surgical treatment of congenital malformations, such as cleft lip and palate, ear abnormalities, polydactyly.
Skin cancer
Treatment of ulcers in the lower limbs, pressure ulcers.
Breast reconstruction due to hypertrophy.
Reconstructive breast surgery
Labiaplasty
Vaginoplasty
Management of urinary incontinence
Breast surgery or mammoplasty: The size, shape, and symmetry of the breasts are a constant concern for women. Augmentation mammoplasty, Reduction mammoplasty, Mastopexy, Reconstructive for cancer, Malformation surgery.
Tummy tuck: It consists of the removal of excess skin and fat from the abdominal area. The muscles are also close to the waist. The result is a flatter, firmer abdomen that lasts for many years.
Abdominal and waist surgery: Liposuction: This surgical technique removes excess fat from various parts of the body, leaving almost imperceptible scars. Additionally, the fat that is removed can be grafted onto other areas of the body, such as the buttocks.
Buttocks and back: Through cosmetic surgery, you can lift, increase and decrease the volume of the buttocks. Augmentation is done Generally with increasing fat itself in selected cases with implants. Decreasing in size is achieved through liposuction.
Best Cosmetic and Plastic Surgeons in Dubai
| Plastic Surgeons | Clinic |
| --- | --- |
| Dr. Jamal Jomah | Medart Clinics |
| Dr. Bashar Bizrah | Bashar Bizrah Clinic |
| Dr. Hasan Ali | Hasan Surgery FZ LLC |
| Dr.Qassim Ahli | Dermalase Clinic - Jumeirah |
| Dr. Adnan Tahir | Dr. Adnan Tahir Clinic |
| Dr. Buthainah Al-Shunnar | Al Shunnar Plastic Surgery |
| Dr. Tunio Zulfiqar | Tunio Aesthetics Hair Transplantation Clinic Dubai |
| Dr. Sanjay Saraf | NMC Speciality Hospital, Al Nahda, Dubai |
| Dr. Carmelo Crisafulli | AIG Clinics - Plastic & Cosmetic Surgery Dubai |
| Dr. Mazen Arafeh | Cocoona Centre - Al Wasl/Jumeriah |
| Dr. Matteo Vigo | Amwaj Clinic |
Dr. Jamal Jomah at Medart
Dr. Jamal Jomah holds certification from three prestigious medical boards. He has vast training and expertise in Plastic Surgery. He trained in top hospitals of Canada, the UK, and the USA. His memberships include EPSS, National Secretary for KSA, International Society of Aesthetic Plastic Surgery, and many more. Read more about Dr. Jamal Jomah.
Specialties: Gynecomastia For Male Breasts, Breast Augmentation, Breast Reduction, Breast Lift, FACE, Cheek Dimple Creation, Chin Augmentation, Cheek Fat Removal, Eyelid Surgery, Neck Lift, Rhinoplasty, FaceLift, Otoplasty, BODY, Thigh Liposuction, Vaser Liposuction, Tummy Tuck, Liposuction, Fat Transfer, Arm Lift.
Address: Villa No. 823 Jumeirah St – Umm SuqeimUmm Suqeim 3 – Dubai – United Arab Emirates
Phone: +971800633278
Dr. Bashar Bizrah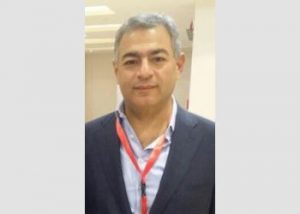 Author of Rhinoplasty and Facial Surgery Dr. Bashar Bizrah highly skilled in Facial and Rhinoplasty Plastic surgeries. He performed more than 38,000 surgeries with promising and positive outcomes. Member of Royal College of England in Facial, Nose, and Blepharoplasty surgeries. His expertise includes Facelift, Mini Facelift, and Nose Job aesthetic correction surgeries.
Address: BizrahMed,Al Sarraf Avenue, Sheikh Zayed Road , next to bently showroom, Dubai
Phone: +971 4 344 4688
Dr. Hasan Ali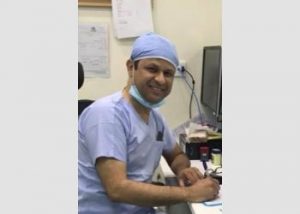 Dr. Hasan's expertise includes aesthetic and Reconstructive surgeries. Medical Director and founder of Plastic Surgery Clinic, located in premium Dubai Health Care City area. His other clinics also operate in London, UK, Pakistan and Riyadh. His top-notch experience includes Vaser HD Liposuction, 3D and 4D body contouring.
Specialties:  Liposuction (Suction-Assisted Lipectomy Surgery)*, Medial Thigh Lift Surgery, Brachioplasty, Body Lifts Surgery, Fat Transfer/Grafts, and Flaps, Eyelid Surgery, Brow Lift, Breast Augmentation, Breast Reduction.
Address: Oud Metha Road Unit 408, 4th Floor, Al Razi Building 64, Block C, Dubai HealthCare City
Phone:+97145541355
Dr.Qassim Ahli
With over 12 years of experience in plastic surgery and medicine, Dr. Ahli performs highly accurate and promising results for his patients. He has done numerous successful aesthetic surgical procedures as a Consultant Plastic Surgeon in Dermalase Clinic, Dubai. His main area of interest includes Facial Plastic Surgeries, Rhinoplasty, and Breast surgeries.
Specialties: Face, Nimue Advanced Rejuvenation, Injectables, AFT (Advanced Fluorescent Technology), NIR (Near Infra-Red), Dermal Fillers, Eye Contour, Acne Treatment, Body, Hands, Laser Hair Reduction, Youth Treatments, Men's Zone, Clinical Dermatology, Plastic Surgery,
Address: Villa No 399A Next to Al Taie Center Jumeirah St – Dubai – United Arab Emirates
Phone:+97143497880
Dr. Adnan Tahir
Dr. Adnan Tahir's plastic and aesthetic surgery career are spans around 7 years. He is a highly skilled and motivated Consultant Plastic Surgeon, he correctly reshapes overall appearance with his accurate tools and expertise. His research in Tissue Engineering earned him an award from University College London.
Specialties: Non-surgical, anti-wrinkle injection, fillers, tummy tuck, buttock augmentation, fat transfer, mommy make over, breast augmentation, breast lift, breast reconstruction, breast reduction, brow lift, eyelid surgery, facelift and neck lift,
Address: Maison Lutetia Clinic – Dubai Festival City – Dubai – United Arab Emirates
Phone: +971543238026
Dr. Buthainah Al-Shunnar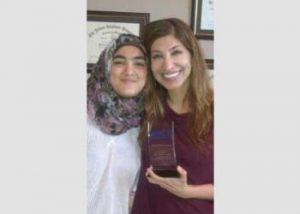 She holds the position of first Emirati Plastic Surgeon working in Dubai. She is the founder of Al Shunnar Plastic Surgery Clinic. Considering the years of practice, she has extensive knowledge and skillset to visually improve any aesthetic irregularities.  She trained from John Hopkins Hospital in Baltimore after graduating from Royal College of Surgeons Dublin.
Specialties: Facelift, Endoscopic Facelift, Forehead Lift, Eyelid lift (Blepharoplasty), Nose Reshaping Surgery (Rhinoplasty), Ear Surgery Procedure (Otoplasty), Facial Fat Grafting, Facial Sculpting, Facial Rejuvenation, Buccal Fat Removal, Breast Augmentation, Breast Augmentation With Fat Transfer, Breast Lift, Breast Lift With Internal Bra, Breast Reduction, Male Breast Reduction, Breast Reconstruction, Transaxillary Breast Augmentation,
Address: Jumeriah Beach road, Umm Suqeim 1 – Dubai – United Arab Emirates
Phone: +97143953033
Dr. Tunio Zulfiqar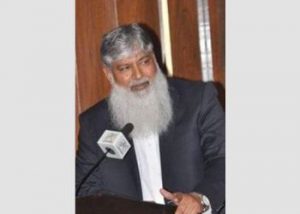 Looking for an experienced and highly competent Hair Transplant Surgeon in Dubai the first name you will hear is Dr. Tunio. He gave life to the Hair of many patients, his welcoming and friendliness are highly appreciated by his patients. In his entire career, he continuously changing the looks of his patients until now he performed more than 20,000 successful transplants.
Specialties: FUSS Hair Transplant, FUE Hair Transplant, Liposuction
Address: Block F, 20th St Building # 64 – Dubai Healthcare City – Dubai – United Arab Emirates
Phone: +97144494001
Dr. Sanjay Saraf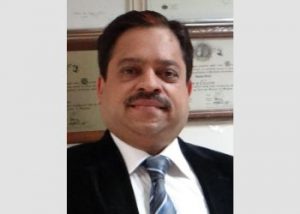 Are you looking for Board Certified Plastic Surgeon who specializes in Reconstructive and Aesthetic Surgery, you could definitely get benefit from Dr. Sanjay Saraf's beautiful artistic vision.  Reconstructive Plastic Surgery, Face Surgery, Hand Surgery, Cosmetic Surgery.
Specialties: Reconstructive & Aesthetic Plastic Surgery
Address: Amman Street, Al Nahda 2, Next to Bail Al Khair, Dubai
Phone: +97142679999
Dr. Carmelo Crisafulli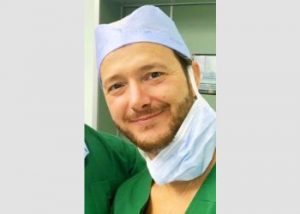 Highly Knowledgeable with an extensive list of qualities, Dr. Crisafulli's expertise in Plastic and Reconstructive Surgery is over 10 years of experience. He performs surgeries with high accuracy and the best match for the patient for an amazing and positive result. His practice countries include the USA, Mexico, France, Romania, and Italy.
Specialties: Arm & Thigh Lift,  Body Lift,  Buttock Lift & Augmentation,  Breast Augmentation,  Breast Lift,  Breast Reconstruction,  Breast Reduction,  Chin Augmentation,  Ear Correction,  Eye Lift Surgery,  Facelift,  Lipofilling – Fat Transfer,  Liposuction,  Rhinoplasty – Nose Surgery,  Tummy Tuck.
Address: 506A Jumeirah Beach St – Dubai
Phone: +97143388979
Dr. Mazen Arafeh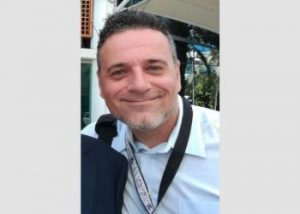 Dr. Mazen primary medical education is from Belgrade University, later he completed his postgraduate studies in the field of Plastic surgery from the same university. His career starts at the leading Hospital in Serbia from Clinical Center Serbia. He is currently working as CMO at Coocona Clinics and manages patients of anti-aging, Filler, and Thread lifting.
Specialities: Body contouring, arm/ thigh lift, body lift, Brazilian butt lift, buttock augmentation, buttock lift, calf implants/augmentation, fat grafting/ fat transfer, laser liposuction/ smart lipo, liposculpture, liposuction, male pectoral implants, mommy makeover, tummy tuck/ abdominoplasty, vaser liposuction, breast clinic, breast augmentation, breast lift, breast reconstruction, breast reduction, gynecomastia/ male breast reduction surgery, dental clinic, general/ cosmetic dentistry, crowns & bridges, dental implants, Hollywood smile, Invisalign/ clear braces, orthodontics/ braces,
Address: Villa 898, RAAJI Street – Al Wasl Rd Next to Saloon 900 Dubai – United Arab Emirates
Phone: +971800362636
Dr. Matteo Vigo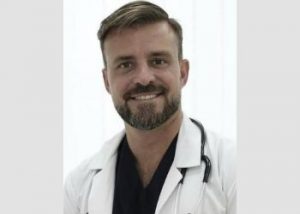 Dr. Matteo completed his medical degree from the University of Milan and started his residency in the department of plastic surgery and burn unit at Verona Italy. His highly acknowledge skills include breast reconstructive and aesthetic surgery. His expertise covers all major Plastic Surgery and Aesthetic procedures. He started his practice in Dubai in 2012, he was the chef of Surgery and Medical Officer.
Specialties: Aesthetic Services, Plastic Surgery, Skin Clinic, Laser Treatments, Spectra Laser Carbon Peel, Laser Hair Follicle Stimulation, Laser Vein Removal, Laser Hair Removal, Tattoo Removal, Melasma Treatment, Lastic Surgery, Eyelid Surgery / Blepharoplasty, Arm Lift / Brachioplasty, Face / Neck Lift, Ear Correction / Otoplasty, Liposuction Surgery In Dubai, Uae, Abdominoplasty/Tummy Tuck Surgery  In Dubai, Breast Augmentation, Brazilian Butt Lift, Gynecomastia, Breast Reduction, Breast Lifting, Breast Reconstruction, Body Lift, Fat Crafting, Dermal Fillers, PRP Therapy, Hair Loss, Hyperhidrosis Treatment, Mesotherapy,
Address: Amwaj Polyclinic – Jumeirah Beach Residence, King Salman Road – Dubai
Phone: +971562825825