NEXtCARE offers one of the biggest and most thorough Healthcare supplier systems offering customers broad direct charging over the MENA area and different universal areas. Find the next care list of Hospitals and clinics in Dubai using the below list.  Within excess of 4 million individuals under administration, NEXtCARE uses its special arranging position to build up profoundly focused rates which result in huge cost decreases for medicinal administrations. NEXtCARE conveys an Insurance Procurement list to direct a wide system of value medicinal services suppliers at the ideal expense. Protection Procurement fortifies effectiveness and cost enhancement through progressing administration of the authoritative relationship and exchange with social insurance suppliers further using ongoing dashboards, scorecards, and close checking.
Download the List of Nextcare Clinics and Hospitals 
Download Nextcare RN3 Network:
NEXtCARE drives viability through its enormous stages that run one of the locale's underlying each moment of consistently therapeutic and multilingual call place for a direct and accessory mastermind. Exercises in the association are supported by strong IT, Compliance, Legal, Communications, list of hospitals, Business Management, Market Management, Quality Assurance, and Auditing bunches that assurance smooth and amazing execution. Risk Management and Mitigation is crucial for the association which puts all together in making Disaster Recovery and Contingency Sites that grow certified sentiments of tranquility and quietness to its clients.
Download NextCare Network list RN, RN2, and RN3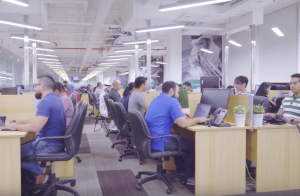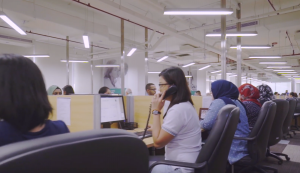 Nextcare Hospital List in Dubai 2023:
The below list is partial to get a complete list download the PDF file from above.
Al Shifa International Clinic (Ex: Dr. Mohans Clinic – DXB)
Bur Dubai
51368.0000
Al Musalla Street
3972999
3973999
GN+, GN, RN, RN2, RN3
Aster Jubilee Medical Complex
Bur Dubai
8703.0000
Al Futtaim Bldg, Al Fahidi Metro Station, Meena Bazaar, Khalid Bin Al Waleed St., Bur Dubai, Dubai
5090300
3888640
GN+, GN, RN, RN2, RN3
Aster Medical Centre Al Muhaisnah Br of DM
Al Muhaisnah
8703.0000
1st floor, Flat 4, Muhaisnah Plaza Building, Beirut St, Near Al Madeena Mall, Al Muhaisnah
2592154
2636708
GN+, GN, RN, RN2, RN3
Abbara Polyclinic
Deira
36331.0000
Al Riqqa Street, Box 55471
2685333
2685686
GN+, GN, RN
Abeer Al Noor Polyclinic – DXB
Al Qusais
233878.0000
Next to Hayat Al Madina, Doha Road, Al Qusais, Dubai
2612248
2612366
GN+, GN, RN, RN2, RN3
Abeer Al Noor Polyclinic LLC ( Branch )
Muhaisnah 2
233878.0000
Musthafa Mall, Grand Hypermarket St., NO.19 Algeria Street, Muhaisnah 2
2729966
2838378
GN+, GN, RN, RN2, RN3
Abris Medical Centre LLC
Bur Dubai
242870.0000
Al Souq Kabeer Dubai Museum(Opp) Al Fahidi Street Mina Bazar Bur Dubai
3535356
3535359
GN+, GN, RN, RN2, RN3, PCP
Globehealth General Clinic -Ex: Amrita Medical Centre-Dubai
Satwa
115194.0000
1st floor, Flat # 111, Emirates Islamic Bank Bldg, Al Dhiyafah Street, Satwa
3464180
3464190
GN+, GN, RN, RN2, RN3
Medcare Physio And Rehab Ctr (Br Of Medcare) – DXB
Jumeira
215565.0000
Sh. Zayed road. After 2nd Interchange. SMJ 1 Building, 2nd Floor, near Al Safa Park, Jumeira Dubai
3240511
3240588
GN+, GN
Abeer Al Noor Poly Clinic LLC (Branch)
Murar
233878.0000
Afra Al Shaikh Mijrin Mohammad Al Kendi Building-11, Near Delhi Restaurant 18TH Street Frij, Murar
2343017
2838348
GN+, GN, RN, RN2, RN3
Abu Hammour Center-Dubai
Dubai Healthcare City
505100.0000
1st Floor, Al Fares Buldg.
3635353
3635354
GN+, GN
Access Clinic Alqouz Br of DM Healthcare
Al Qouz
8703.0000
Al Arif Building,Near UAE Exchange,Behind Cement factory, Al Qouz
3217544
3217545
GN+, GN, RN, RN2, RN3
Access Clinic Burdubai Br Of DM Healthcare LLC
Burdubai
8703.0000
Souq Al Kabeer Building,Next to Al Ghubaiba Bus Station,Burdubai,Dubai
3527300
3527311
GN+, GN, RN, RN2, RN3
Access Clinic DIP 2 Br of DM Healthcare LLC
Jabel Ali
8703.0000
Kadris Mall Majelan, Al Madeena Supermarket, DIP2, Dubai Investment Park 2 Jabel Ali
8833028
8833072
GN+, GN, RN, RN2, RN3
Access Clinic Intl. City (Br of DM Healthcare)
International City
8703.0000
I -11 Morroco cluster, International City , Dubai
3606587
3623724
GN+, GN, RN, RN2, RN3
Access Clinic JAFZA
JAFZA
8703.0000
JAFZA Foodcourt 3, Near Commercial Centre
8806577
8806599
GN+, GN, RN, RN2, RN3
Access Clinic Persia Cluster Br of DM Healthcare LLC
International City
8703.0000
Persia N04, International City
5520139
5520158
GN+, GN, RN, RN2, RN3
Access Clinic Sonapur
Sonapur
8703.0000
Sameya Khalifa Mohd Alfuqaei Building, 24th street, Muhaisanah Second Sonapur, DXB
2510266
2510433
GN+, GN, RN, RN2, RN3
Access Clinic Sonapur 2 BR of DM Healthcare LLC
Sonapur
8703.0000
Dubai Muncipality, Building Near Al Qusais, Bus station Muhaisina 2, Sonapur
2637279
2631809
GN+, GN, RN, RN2, RN3
Adam Vital
Diera
67800.0000
Waha Community Building, Nad Al Hamar Road, Ras Al Kour, Diera
2515000
2515522
GN+, GN
Advance Hearing and Balance Center
Oud Metha
211150.0000
Wafi Shopping Mall Near Square Coffee Shop 1st Floor Oud Metha
3422422
3422420
GN+, GN
Advanced Care Medical Center (Branch) – DXB
Jebel Ali
283235.0000
Nassem Al Madina Super Market Buliding, Dubai Investment Park, Jebel Ali, Dubai
8850788
8850877
GN+, GN, RN, RN2, RN3
The List, not complete Download the complete list from the above-provided link.