Hospital/Clinic Information
| | |
| --- | --- |
| Name | NMC Specialty Hospital, Abu Dhabi |
| Address | Zayed the First St., Near Sama Tower, Madinat Zayed, P.O. Box: 6222, Abu Dhabi, United Arab Emirates |
| Phone | +971 2 633 2255 |
| Working Hours | 24 Hours |
| Emergency Available | Yes |
Specialties:
Dentist
Family Physician
Gastroenterologist
General Practitioner
General Surgeon
Internist
Neurologist
Obstetrician-Gynecologist
Ophthalmologist
Orthopedist
Pediatrician
Urologist
Description: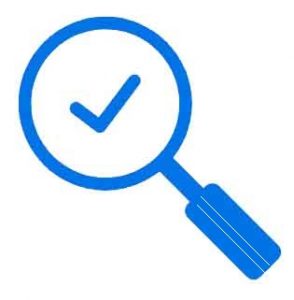 Founded: 1975
Type: Multi Speciality
Launched in 1975, NMC Specialty Hospital Abu Dhabi is a multi-specialty hospital supplying trusted and quality health care services to those of Abu Dhabi and the neighboring area. The clinic is affiliated with major federal in addition to global insurance businesses and enjoys immediate billing centers together with the insurance companies and third-party administrators (TPA).
In NMC Healthcare we guarantee excellent care, genuine consideration, and also a true commitment to the total wellbeing of society. We feel that healthcare is not really about detecting, diagnosing, notifying, or treating someone however it's all about helping people to contribute a nutritious and healthful life. We're dedicated to serving the communities in which we do business and also vow to supply our clients with the expected Hope of a Happy and Healthy Life.
As the saying goes,' The journey of one million miles begins with one measure', " our unbelievable travel began with your very first measure in 1974, once we first found a tiny clinic and pharmacy at Abu Dhabi under the name New clinic (NMC).
Doctors:
Dr. Aaia Mohamed Taha Salih
General Practitioner
Dr. Ahmed Mohamed Hassan
Medical Practitioner
Dr. Ahmed Mohsen Ahmed Ameen
Specialist Dermatologist and Venereologist
Dr. Ali Iyoob Valiyaveettil
Specialist Gastrointestinal and Laparoscopic Surgeon
Dr. Amir Ali
Consultant Urologist
Dr. Ananth Pai Kalsank
HOD & Specialist – General Surgery
Dr. Anantha Guruswamy
Specialist Neurologist
Dr. Anup John Thomas
Specialist Paediatrician & Neonatologist
Dr. Arun Mohan
Specialist Internal Medicine
Dr. Arun Thattunkal Korah
Specialist Gastroenterologist
Dr. Asha Suresh Prakash
Specialist Internal Medicine
Dr. Ashok Kumar Karki
Specialist Radiology
Dr. Ashok Kumar Pareek
Specialist Paediatrics
Dr. Ashwin Avadhani
Specialist Orthopaedics
Mr. Aston Banatlao
Physiotherapist
Dr. Balaji Balasubramaniam
Consultant Surgical Oncologist
Dr. Bejoy Peethambaran
Specialist Dermatology & Venereology
Dr. Bhesham Kumar
General Practitioner
Dr. Binu Sasidharan Neelakantan
Specialist Orthopaedic Surgery
Dr. Biraj Naithani Panchal
Consultant Plastic Surgeon
Dr. Bobby Sebastian
Specialist Psychiatry
Dr. Cherian Thampy
Specialist Medical Oncologist
Dr. David George Rigonan Cheu
General Practitioner
Dr. Debasis H Biswas
Specialist Nenonatologist
Dr. Deepa Puthukkot
General Practitioner
Dr. Dhanaraja Padubidri Devadiga
General Practitioner
Dr. Dharmendra Bhyleshwar Chaturvedi
Dr. Dinesh Kumar Dhanwal
HOD & Consultant Endocrinology
Dr. Dinesh Subhash Baviskar
Specialist Radiology
Ms. Divya Lawrence
Physiotherapist
Dr. Gururaja Sharma
Specialist Radiologist
Dr. H Sadashiva Somayaji
Specialist Orthopaedician
Dr. Hala Emam Mohamed Gandya
General Practitioner
Dr. Hameed Yazir
General Practitioner – Dentist
Dr. Hanan Elmorshedi
Specialist Paediatrist
Dr. Ibrahim Mohamed Badran
Specialist Paediatrics
Dr. Ibrahim Siam
Consultant Endocrinology
Dr. Iram Nasir
Specialist General Surgery
Dr. Jagadeesha Maharudraiah
HOD & Specialist Clinical Pathologist
Dr. Jay Anto Kalliath
HOD & Specialist Ophthalmology
Gallery: