Finding for best Ophthalmologists in Dubai, Eye Doctor or Specialist in a medical term called Ophthalmologists. As you probably know, the ophthalmologist is the specialist eye doctor. This means that after his medical degree he continued his training to specialize in ophthalmology. That is to say eleven years of studies in total.
What you may not know, however, is that the ophthalmologist is also the specialist in what is called the "appendages" of the eye. These include, for example, the oculomotor muscles, which move the eye in the orbit, but also the eyelids and lacrimal glands (which produce tears). The ophthalmologist can therefore intervene in all these areas.
What is the role of the Ophthalmologist?
Prevention, screening, treatment, surgery. The ophthalmologist has several hats! He first checks the vision using refractive instruments and prescribes an appropriate correction if necessary. Most importantly, the ophthalmologist is in charge of the health of your eyes. It is important to know that some eye diseases do not show symptoms. Regular consultation with your eye doctor is the best way to maintain healthy eyes.
Here are some examples of medical procedures performed by an ophthalmologist:
The lens is a lens located inside the eye that allows you to focus on near vision. With age, the lens gradually becomes cloudy: it is a cataract. The ophthalmologist, after diagnosis, will set up the necessary follow-up, which can go as far as a cataract operation, when the patient is too embarrassed to see. This very common surgery allows the opacified lens to be replaced by a perfectly transparent implant.
Also, the ophthalmologist follows the intraocular pressure very closely and measures it precisely. This test is very useful in detecting possible glaucoma and in setting up the necessary follow-up and treatment to avoid potential complications.
The ophthalmologist very frequently performs a fundus, a painless examination, to ensure the state of health of the retina and particularly the macula and blood vessels.
The ophthalmologist also routinely checks binocular vision (especially in children) to detect possible strabismus or squinting eyes.
When to consult an ophthalmologist?
Ideally, it is better to consult your ophthalmologist regularly and especially before noticing a visual disturbance, in prevention. Why? Because even before they affect your vision, many eye diseases can progress "silently". This is especially the case after 40 years. From this pivotal period, major visual problems may appear glaucoma, cataracts, AMD, etc.
Do you have no visual defect? Vision control is strongly recommended:
At 9 months of age to check for possible strabismus or amblyopia
 Children entering CP then college.
At the age of 40, it is better to consult at least every 2 to 3 years.
Do you have a visual defect? Up to age 25, annual consultation is recommended, then every 3 to 5 years up to age 40 and more often thereafter.
These general recommendations do not replace those of your ophthalmologist, do not hesitate to ask him the question if in doubt. In practice, you can consult an eye specialist with direct access, without going through the attending physician box. You will be well reimbursed by Health Insurance and your complementary health insurance.
Finding for Pediatric Specialist then here is the Best Pediatric Ophthalmologist in Dubai recommendations for you.
Best Ophthalmologists(Eye Doctor) in Dubai
How to find an ophthalmologist near you?  Don't need to go anywhere just find the best Doctor for your eye care below or You can consult the Health Insurance directory of your insurance provider in Dubai, you can also check the list of hospitals that falls under different insurance companies in Dubai. To know which one to choose, remember to check with your family, your friends or your doctor.
Dr. Avinash Gurbaxani
Dr. Tamer Gamaly
Dr. Chidamber B.Srinivas
Dr. Ahmed El Khashab
Dr. Sami Imam
Dr. Shashikant Shinde
Dr. Tamer Salem
Best Pediatric ENT Specialists in Dubai
Dr. Avinash Gurbaxani
Moorfields Dubai: 20th Street Al Razi Building 64, Block-E, Floor No. 3 – Dubai Healthcare City – Dubai – Directions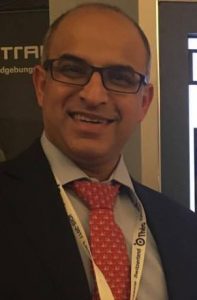 Dr. Gurbaxani attended the Royal College of Surgeons (Edinburgh) (Ophthalmology), attaining the degree Bachelor of Medicine and Surgery, Diploma in Ophthalmology and Surgery. The doctor is a member of the Royal College of Ophthalmologists (RCOphth), Royal College of Surgeons of Edinburgh (RCS) (Ed), American Academy of Ophthalmology (AAO). Dr. Gurbaxani is licensed as an Optometric Physician, and he has earned the highest level of optometric achievement in Moorfield London. He currently practices at Moorfield Dubai. Dr. Gurbaxani offers comprehensive eyes especially in diseases like uveitis and inflammatory eye disease (uveitis, infectious diseases, autoimmune diseases of the eye).
Insurance Accepted
Email: contactusad@moorfields.ae
Phone: (+971) 4 429 7888
Dr. Tamer Gamaly
Magrabi Eye Hospital Second Floor, Building No 64, Block E – Dubai Healthcare City(DHA) – Dubai Directions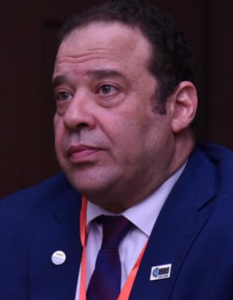 Dr. Tamer Gamaly graduated Cum Laude from Ain Shams University, Faculty of Medicine, Egypt in 1992. The doctor is currently a Consultant Ophthalmologist & Chief of the Cornea & Refractive Surgery Unit as well as the Medical Director, Magrabi Eye Center. AL AIN, UAE. Dr. Tamer Gamaly achieved the Fellowship of the Royal College of Surgeons of Edinburgh in 2003. He remained a Consultant Ophthalmologist in the many Gulf States while working in Magrabi Eye and Ear Center. Dr. Tamer Gamaly also earned a Fellowship from the international council of ophthalmology.
Insurance Accepted
Email: dubai@magrabi.com.sa
Phone: +97144370606
Dr.Chidamber B.Srinivas
JTS Medical Centre, Jumeirah Terrace 107 Next to Etihad Museum 2nd December Street, Jumeirah 1 Dubai Directions
Dr. Chidamber started his journey as a Vitreo-Retinal consultant after completing his Vitreo-Retinal Fellowship from The Royal Victoria Eye and Ear Hospital in Melbourne, Australia. He established Vitreo-Retinal Department at The Welcare hospital, Dubai in 1998 and the eye department at the City Hospital, Dubai in 2008. Dr. Chidamber is a member of the American Academy of Ophthalmology, Euretina, Emirates Ophthalmic Association, Indian Ophthalmic Association, Karnataka Ophthalmic Association, Indian Medical Association. Dr. Brian Guice attended Southern College of Optometry in Memphis, Tennessee, attaining the degree Doctor of Optometry. Dr. Chidamber attended Kasturba Medical College, Manipal,, attaining the master's degree (DOMS & MS) in Ophthalmology.
Best for people who are seeking treatment for Vitreo-retinal diseases and ocular immunology in addition to General Ophthalmology.
Insurance Accepted
Email: info@jtsmedicalcentre.com
Phone: +971 4 3799954
Dr. Ahmed El Khashab
Eye Consultants Dubai: Al Razi Building No. 64, Block C, 1st Floor, Dubai Healthcare City, Dubai, UAE Directions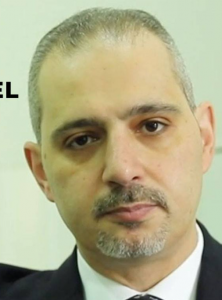 Dr. Ahmed El Khashab specializes in advanced and complicated eye surgeries and different treatments of the eye including Trauma Surgery and Laser Therapy. The Doctor is the founder of the Gulf Retina Group Committee as well as a member of ASRS and AAO. His Fellowships include the Royal College of Surgeons, International Council of Ophthalmology, European Vitreo Retinal Training School. Watch His Interview with Al Arabiya
Best for people who are seeking vitreoretinal surgeries covering diabetic complications, retina detachments, macular surgeries.
Insurance Accepted
Email: info@eyeconsultants.ae
Phone: +971 4 4211 299
Dr. Sami Imam
Sharif Eye Center:  Block D, 26th St, Next to Star Bucks Building 27 Dubai Healthcare City(DHA) Dubai – UAE Directions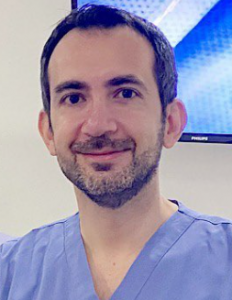 Dr. Sami Imam attained his medical degree from the University of Syria Medical faculty in 2004, he joined a residency program in university with a specialty in Ophthalmology and obtained Higher certification in 2008. He is a prestigious member of the Royal College of Ophthalmologists in Edinburgh and earned a fellowship from the International Council of Opthalmology London. For 12 years Dr. Sami Imam is practicing Laser Refractive surgery while his stay in Baylor Medical College, Texas USA.
Best for people who are seeking treatment vision correction using a LASIK procedure and General Eye Care.
Insurance Accepted
Email: info@eyeconsultants.ae
Phone: +97144233664
Dr. Tamer Salem
Spanish Center Lasik, Eyes and Cosmetic: Villa 262, Jumeira Beach Road, Jumeira 1 Dubai, the intersection of Jumeira Beach Road with Al Urouba Street Directions
Dr. Tamer's career is diverse, with Ph.D. in Lasic Procedure from Miguel Hernandez University Spain, his expertise includes Laser Refractive Surgery, Laser threupatic Surgery, KTCN Surgeries, ICL, Keratoplasty. Dr. Salem is one of the first eye specialists with PhD in Lasik in Europe. He worked as a Consultant Ophthalmologist for 7 years at San Juan University after obtaining a fellowship from Regensburg University Germany. Dr. Tamer Salem performs many successful LASK surgeries in Dubai and his reputation defines him as one of the best doctors for Lasik surgery in Dubai. Don't hesitate to call Spanish Center where Dr. Tamer Salem currently works as a Consultant Ophthalmologist.
Insurance Accepted
Email: info@eyeconsultants.ae
Phone: +97143434634
Dr. Shashikant Shinde
Atlanta Vision Eye Care Dubai: Villa #1185b at the end of Al Wasl Road, Dubai  Directions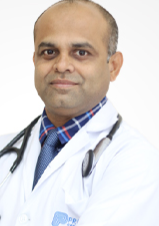 Dr. Shashikant Shinde is an   Indian Ophthalmologist working in Dubai his Special interests include  Intra-LASIK, Relax Smile, and Presbyond refractive laser surgery. Dr. Shinde's goal is to deliver absolute eye care treatment his training includes JJ Hospital Mumbai where he studied the implementation of Cataract Microsurgery. Karnataka Institue of Medical Sciences one of the top medical institutes in India honors Dr. Shinde with his Post Graduation Degree, he does a Graduation from JJM Medical College. He also completed training from Sankara Eye Hospital Coimbatore.
Best for people who are seeking treatment vision correction using laser surgery, LASIK in addition to General Eye Care in Dubai.
Insurance Accepted
Email: info@eyeconsultants.ae
Phone: +97143486233
Some Final Words
The above doctors are working with different clinics and eye hospitals in Dubai, UAE is famous for Lasik and Eye Cosmetics so you can also choose in between what is best for Lasik Surgery or you want general eye check-up. I did my complete research on all doctors after seeing their interviews and online reviews. Personally, I don't have any vision problem so I cannot say which is best for you but my friends told me some of the names which I added to the list. If you still know anyone else, just comment below so that readers will aware of themselves and chose the right one. If you are in Dubai you must be enjoying it very much it is like a second home to me.