Looking for the right treatment for your skin type or you want to cure your hair fall in Dubai, according to patient recommendations and reviews as well as with our own research, we made up a list of the Best Dermatologists in Dubai for your routine and comprehensive skin treatments and hair care services for patients of all ages.
Dermatologists in Dubai come from a range of different backgrounds and countries, they understand what urban life does to the skin, they understand how growing pollution ultimately makes your glowing skin dry. People should look for the inner beauty of a person but those who ever struggled in their life due to any skin and hair problems understand that this is not entirely true for them.
If you lived around Jumeirah Beach or Mall Of The Emirates, you will know how busy these places are many Asian are working outdoor day and night, their skin absorbs the environmental elements of Dubai and the harsh sun totally dry up their skin. The persistent acne problem is the main symptom of a stressful full life, don't just take it as a trivial thing, urgently contact anyone of the dermatologists listed below.
Dermatologists, What they Do, and when to see them?
Normally people will call them just a skin or hair treatment specialist, they might don't even know the word dermatologist. They are highly experienced medical professionals and specialize in the treatment of conditions that affect your skin, hair, and nails. They offer medical treatment as well as cosmetic, and aesthetic correction of skin, the elimination of wrinkles, cosmetic injectables, removal of age spots, lip augmentation, and treatment for a wide range of skin and hair conditions.
So when to see them here are some of the cases when you need to visit a dermatologist in Dubai.
Skin Care
This is one of the most common reasons why a person decides to look for a dermatologist. A doctor specializing in this area is able to help you understand the particularities of your skin type and describe the main precautions.
Hair Loss
Every one of us will lose our hair in our old age, which is totally normal but if you are young and bald, you need a dermatologist to take care of your hair health or if you've been noticing unusual behavior, it's time to go find a dermatologist.
Looking for Hair Transplant in Abu Dhabi: Here the Top 3 Best Clinics for Hair Transplant Clinics in Abu Dhabi
Stains and Spots
Most of the spots or spots we have on our body are considered benign, however, they can also indicate that something is wrong with our bodies. However, only the dermatologist will be able to identify these risks and even assess whether the signs of your skin are changing in size, color, or shape.
Stretch marks, wrinkles, cellulite, and flaccidity
Aesthetic imperfections, localized fat, wrinkles on the face, flabby arms, stretch marks on the body are some of the problems that bother most people and, for that, there are numerous procedures available.
Odor in armpits and feet
There are few things worse than taking off your shoes and smelling that stench or lifting your arms and realizing that, even using deodorant, the sweat odor has reached unbearable levels, isn't it?  The dermatologist is very helpful in this case to find the right treatment for the problem.
Therefore, always be aware of the changes in your body, in order to know exactly when to look for a dermatologist to keep your health up to date. Therefore, be sure to look for a capable and qualified professional to meet your expectations.
Best Dermatologists in Dubai
We fairly discuss in detail who are dermatologists and what they do to protect your skin, now you need to select the best practitioner. You might ask your friends, families, or people in your office for suggestions but in case you can't find anyone, we made you a list of the best dermatologists in Dubai to select from.
Our selection criteria consist of Availability, Qualifications, Reputation, Experience, and Professionalism. Reviewed, Curated, and Top Picks.
| | | | | |
| --- | --- | --- | --- | --- |
| | | | | |
| | | Villa No. 306 – Al Wasel Road, Jumeirah 1 Dubai – UAE | | |
| | Mahaveer Mehta Medical Center | Al Ghurair Center, office 641-B,, Gate – 3 Al Rigga Road, Dubai, UAE | | |
| | | Near Dubai Canal Jumeirah Beach Road, Jumeirah 2 – Dubai – UAE | | |
| | | Alkhail Street East Exit, Al Marabea' Road Dubai Hills – Dubai, UAE | | |
| Dr. Minal Patwardhan Andrade | | Villa No V025, Near Emirates NBD Jumeirah Beach Road – Jumeirah 1 – Dubai, UAE | | |
| Dr. Mohamed AbouHadeed, MD | | Jumeirah Road 3 – Villa 491A Al Safeena Street – Dubai, UAE | | |
| | | Al Ghazal Mall, Mezzanine Floor, Office No: 21-22 Al Wasl Road, Dubai, UAE | | |
Looking for an Indian Dermatologist: 5 Best Indian Dermatologists in Dubai
Dr. Ikramullah Al Nasir
Based in Dubai, Dr. Ikramullah Al Nasir is a UK board-certified dermatologist and dermatologic surgeon. He graduated from DOW Medical University Karachi, earned his Post Graduate degree from St. John's Institue of the University of London, the UK in Dermatology. Patients with skin problems will find him highly knowledgeable, it is due to his vast experience in the field of dermatology. He started his career at Saudi German Hospital and then moved to Pakistan and become head of the Dermatology Department at the Jinnah Post Graduate Medical Center Karachi. In Bahrain, he joined Bahraini Defence Forces Medical Team and heads the Dermatological department. In Dubai, Dr. Nasir joined Welcare Hospital for treating patients with dermatological problems.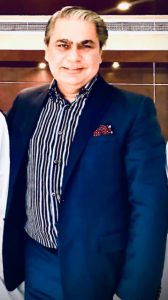 His ventures are all over the world he founded many Foundation and has done charity work in his home country, He is a founding member and chairman of Huma Foundation, Asian Skin Foundation, Karachi Doctor Club, GIFTS Foundation. He completed his Fellowship from American Dermatology USA.
Currently Serving as Senior Dermatologist at Dermacare Dubai
Book an Appointment with Dr. Ikramullah Al Nasir
Dr. Mahaveer Mehta
Dr. Mahaveer Mehta has more than three-decade of experience practicing dermatology in Dubai. His medical clinic offers treatment for skin issues such as acne, skin cancer, fungal infections, skin tags, warts, and more. The practice dermatologist and co-founder, Mahaveer Mehta, is a graduate of the RNT Medical College Udaipur and completed his dermatology training from KM school of Postgraduate medicine and research and NHL medical college, Ahmedabad.
He traveled all around the Gulf region to attend dermatology conferences, he also has a career in Qatar Armed forces Medical unit as Chairman as well as in Bahrain he remained appointed as of Dermatology at International Hospital. Dr. Mahaveer Mehta is one of the pioneers in Laser skin surgery in the Gulf and the Middle East.
Patients really like the relaxing atmosphere of his clinic, the wonderful team of professionals from different backgrounds, and the positive experience.
Book an Appointment with Dr. Mahveer Mehta
Dr. Manish Pahwa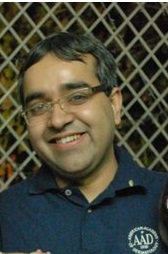 Dr. Manish Pahwa is an Indian Dermatologist from New Delhi and working in Dubai for the last 10 years. As a result of his significant expertise and skill, he has acquired various accreditations and awards from India, the United Kingdom, and the United States. He is a skillful dermatologist with significant experience assessing and treating a wide range of skin problems, and we are happy to have him as our Specialist Dermatologist. He fluently speaks English, Tamil, Hindi, and Punjabi.
His credentials include a Dermatology Certificate from Royal Colleges of Physicians of the UK, Diploma from Royal College of Physicians and Surgeons, Glasgow, Post Graduate degree from the Institute of Medical Education and Research, Chandigarh, India,
Specialty
Aesthetic Dermatology
Lasers
Skin, hair, and nail disorders
Skin surgery
Dermatology procedures
Book an Appointment with Dr. Manish Pahwa
Dr. Pehgah Dehdari
Dr. Pegah Ceric-Dehdari is a German-board certified Specialist Dermatologist and Laser Specialist. She is currently working at CosmeSurge, Dubai. She has more than 11 years of work experience with 7 years in Germany and 4 years in UAE. She is an attending physician of the German Consulate in Dubai. Her extensive experience is in phlebology: duplex ultrasound diagnostic, minimally invasive varicose vein surgery, sclerotherapy, skin surgery on the face, scalp, and body: removal of benign skin growths or skin cancer by advancement flap, hair loss diagnostic, and treatment. She has over 10 years of experience in aesthetic dermatology and anti-aging which includes: Laser Therapy, chemical peeling, botox, filler, and mesotherapy.
Book an Appointment with Dr. Pehgah Dehdari
Dr. Minal Patwardhan Andrade
In 1990, Dr. Minal received Masters in Dermatology from Mumbai, which included not only intense medical training in the treatment of diseases and disorders of the skin, hair, nails, venereal diseases, and infectious diseases, but also includes further training in Rheumatology and Internal Medicine. Taught to be Skin Physicians in the full meaning of the term as we developed our aesthetics knowledge through collaborative OPD/plastic surgery training that gave us a broader understanding of Cosmetic Surgical procedures. Special Packages for Dubai and Abu Dhabi Tourists looking for skin and hair treatment.
The team at Minal Medical Center is highly professional, clean, and inviting!. Dr. Minal is incredibly knowledgeable and reassuring. Patients all around from UAE enjoyed seeing her for acne issues caused by masks and embedded oils, and must try their peeling facial you will love the results!
Dermatological Treatments
Vitiligo
Eczema
Warts & Molluscum removal
Psoriasis
Ear lobe repair & piercing
Minor Surgeries
Cyst Removal
Book an Appointment with Dr. Minal Patwardhan Andrade
Dr. Mohamed AbouHadeed, MD
Completed his Master's and Doctorate degrees from Ain Shams University's Faculty of Medicine. He is a highly expert dermatologist with multiple procedures on Botox, Fillers, PRP, Threads, and various types of peeling, LASER applications, and skin illnesses. He is a consultant in medical dermatology, non-surgical cosmetology, and LASER. He was born in Egypt, where he received his education and began his work, and he has fifteen years of experience in his industry. Mesotherapy and Platelet Rich Plasma Injections, both for hair and skin renewal, are among his specialties.
One of her patients Fatima Hussain Said "Gaga Clinic was a fantastic experience for me. Everyone is quite professional and courteous, and I must say that the services provided are exceptional. I had laser hair removal done, and the results are fantastic; I am really pleased with the outcome. Thank you for looking after me; I'll surely return! My favorite hangout spot."
Dermatological Treatments
OBAGI 3 Step Rejuvenation peel
Body Peel for Hyperpigmentation in Dubai
Cosmelan Peel
Dermamelan Peel + Home care Products
Resurfacing Mela 3 Peel in Dubai
Book an Appointment with Dr. Mohamed AbouHadeed
Dr. Adham Mansour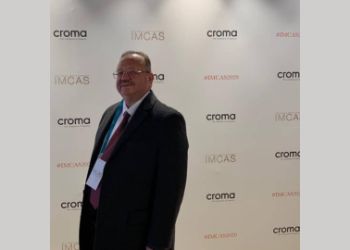 Specialist Plastic Surgeon and Dermatologist with over 30 years experience, he earned his Master degree in Plastic surgery with a diploma in Scalp Surgery and Hair Transplant from Aleppo University in 1983. He is a member of IPRAS (International Confederation for Plastic Reconstructive and Aesthetic Surgery)
ESLAS, ISHRS(International Society of Hair Restoration Surgery) Supreme Council of Jurisdiction of Plastic Surgery, and many other elite organizations.
One of his patients said "I've been coming to this clinic for a year and have seen positive improvements from Arny's hydrafacial treatment and Down's laser therapy in Dubai. Both of these girls are pleasant, courteous, and knowledgeable in their fields. The receptionists are also quite accommodating. The clinic is immaculate. Definitely a must-read for everyone."
Book an Appointment with Dr. Adham Mansour
Dermatological Treatments
Face Lifts
Breast Augmentation Surgeries
Liposuction, Fat Transfer, Tummy Tuck
Anti-Wrinkle Treatments & Filler and Many More Surgeries and Services