Find a Filipino obstetrical gynecologist (a professional practicing medical and obstetrical gynecology) in Abu Dhabi. Have you just moved to Abu Dhabi, and looking for a Filipino gynecologist? Use our list to find the best Obestrics Gynecologists in Abu Dhabi.
Here are the 10 Best OB/GYN Gynecologists in Abu Dhabi
Filipino Gynecologists in Abu Dhabi
| Gynaecologist | Hospital/Clinic | Phone | Address |
| --- | --- | --- | --- |
| Jeneth Habacon Dr. | Mediclinic Al Noor Hospital | +971 800 2000 | Khalifa Bin Zayed the first Road, next to National Bank of Abu Dhabi (NBAD) Abu Dhabi - UAE |
| ROSALYN KARLSSON | JBR - Medcare Medical Centre | +9718006332273 | JBR Shop no. P41, JUMEIRAH BEACH RESIDENCE, Sadaf opp Continental Tower - Dubai - United Arab Emirates |
| Dr. Maria Amelie C. Sta. Romana | The British Clinic | +97124094406 | Zayed 2nd Road (Electra Road) - Zone Al Kashaf Street - Abu Dhabi - UAE |
| Dr. Merlyne Robis | Danat Al Emarat Hospital for Women & Children | +97124094433 | Bawabat Abu Dhabi Street, Abu Dhabi Gate City، Abu Dhabi - UAE |
| Dr. Maria Lalaine Cartago | Amber Clinic | +97142309100 | Amber Clinics, Al Rigga |
Dr. Jeneth Habacon
Dr. Habacon has over 16 years of clinical experience in Obstetrics and Gynecology and over 20 years of medical experience as a physician. She has worked in both the public and private sectors in the Philippines and the United Arab Emirates. She has significant experience in obstetric, Gynaecological, and preventive medicine.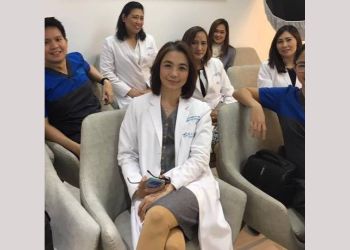 Specialties: Obstetrics and Gynaecology, Gynaecologic check-ups, PAP smear, vaginal infection screening, general Gynaecologic ultrasound, breast examination, hysterogram for tubal studies.
Dr. Maria Lalaine Cartago
Maria has been a board-certified, diplomate, and fellowship both in the specialty of OBGYN and Sonology for the previous 20 years, including the 3 years in Dubai She studied at the University of the Philippines and the University of Manila Intramuros. At the conclusion of the four years of medical training, she has passed both the written and licensure examinations in Ultrasonography from the Ultrasound and Gynaecology Society of the Philippines.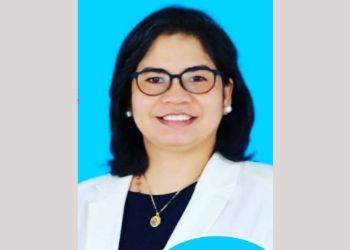 Specialties: OBGYN Ultrasonography, Pap smear, Fetal distress with Umbilical Cord Coil, Ultrasound color flow scan
Dr. ROSALYN KARLSSON
Dr. Karlsson is a gynecologist and obstetrician with an MD. a fellow member of the Philippine Obstetrics and Gynaecology Association She deals with pregnancy, STD, and uterine bleeding problems as well. She has done a residency in obstetrics and Gynaecology at the First Medical Centre, Deira. she performs two kinds of deliveries,  normal and caesarian.
Specialties: Pregnancy STD, Abnormal Uterine and Vaginal Bleeding, Basic Infertility Work Up, Medical management of Endometriosis, PCOD
Dr. Maria Amelie C. Sta. Romana
The British Clinic, the first IVF-intracytoplasmic sperm injection clinic that was opened in 1994 in Abu Dhabi, has shaped many couples' fertility goals. It offers specialized services in an entirely professional environment that combines medical and nursing expertise. The successful delivery of many babies highlights the experience.
Dr. Merlyne Robis Acedilla
She has 20 years of experience as a Consultant and Specialist in Obstetrics and Gynecology first in Philippines from 1997 to 2006 and then at Sill Hospital Abu Dhabi from 2007 to 2015 before joining Danat Al Emarat. Dr. Acedilla completed his fellowship in OBGYN and Medical Degree in Medical Technology.