If you choose the world most renowned courier companies for parcel delivery from Dubai such as DHL and FedEx surely they will charge more but what if you just like me and want to send a parcel without going for courier company brand image or popularity well there are a lot of affordable options in Dubai that provide same up-to-the-mark service that you might be expecting from popular international courier services. But to make the decision easier I evaluate and researched myself for companies that are more reliable, giving fast deliveries at the cheapest rates in Dubai. This guide is especially helpful for those who are looking for an affordable solution for their parcel delivery to Pakistan, India, Bangladesh, Nepal, and Sri Lanka. Residents of other countries in Dubai will also find the rates more competitive and would really try them for sending gifts to loved ones.
Cheap Courier Services Companies in Dubai
Courier and Transport companies in Dubai try their best to capture a huge chunk of the market as UAE is one of the major destinations for expatriates who always really need to send back gifts to their loved ones on different festivals and occasions in their home countries. The other reason is the reduced tax rate on many items, UAE is a tax-free economy the items especially electronic devices are much cheaper here, the workers take full advantage of this and buy and send items in less price tag.
ABC CARGO & COURIER
If you ask an old Resident of Bur Dubai for the best courier service in the area he might recommend you to avail service of ABC Cargo. ABC cargo is one of the popular logistics and transportation companies in Dubai, they interact with the customer in a well-organized manner, the packing of parcels is also well intact. They have a cost-effective air freight service as compare to others. ABC cargo services are Road Freight, Sea Freight, domestic and international courier, and air freight transportation. ABC cargo delivered 6500 Million packages until now which covers vast 150 countries. Other than logistics and transportation they give custom clearance services, documentation services, insurance, warehouse and distribution services, and customized packing solutions.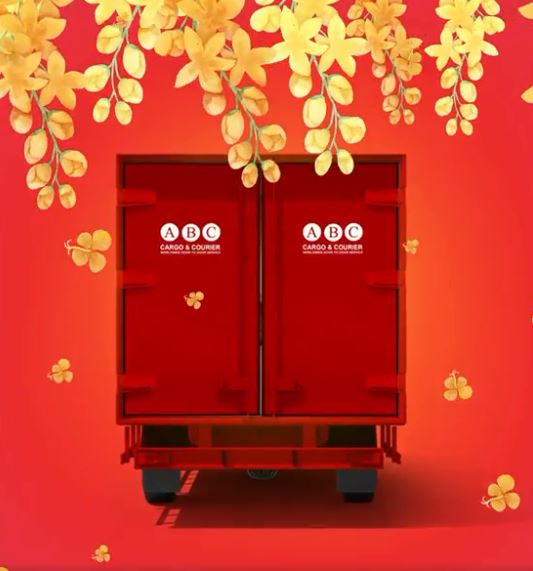 Address: Near to Al Fahidi Souk, Meena Building – Al Mankhool Road – Dubai Directions
Website:  abccargo.ae
Century Express
If you own a business in Dubai and want to expand your product deliveries to other GCC countries then you need a local courier service that not only provides cheap rates but also helps your business to meet the delivery loads. The benefits of using century express they have a road transport structure with UAE, flexible pricing, COD services for Oman and UAE, real-time tracking, collect cash on delivery service for online retailers. Century Express is known for its quick same-day and next-day delivery service. UAE road freight, clearance and brokerage, express export and import, DTD, and DTA air freight service.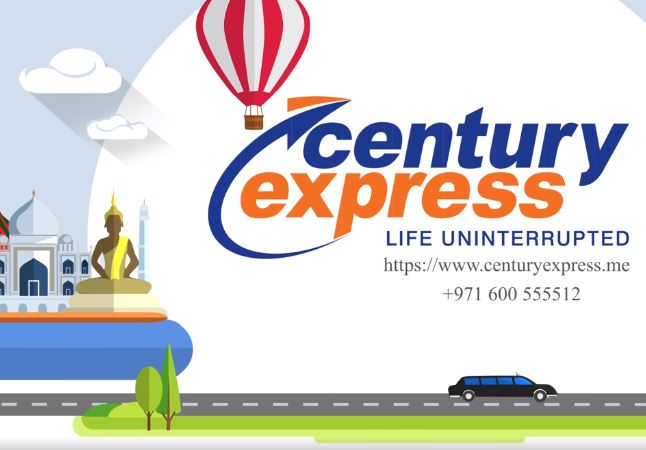 Address: Al Qusais Industrial Area-2, Haleb Road, st No. 6B,  Dubai Directions
Phone: +97142673999
Website: www.centuryexpress.me
Time Express
Do you fed up with your previous courier company then must try Time Express, I don't know the time in the name really means fast shipping but according to the real reviews, the sending parcel from Dubai to the UK just in 48 hours and also tells you about each step where the parcel is currently moving towards in real-time. You can also schedule parcel pick-up time as well as delivery time. On their website, they are giving 40% on international courier door-to-door delivery. Their Packages include time express economy, time express same day, freedom cash on delivery, and time express international.
I use their online quotation generation system and get these charges for few countries: These rates are indicative and for information purposes, they might be different according to the package size and weight. Time Express Air Cargo Shipping rates
| | | |
| --- | --- | --- |
| Sending/Destination Country | Weight | Charges |
| Dubai to Pakistan | 1 kg | 157 AED |
| Dubai to India | 1 kg | 157 AED |
| Dubai to the UK | 1 kg | 157 AED |
Ardian Global Express
AGL door-to-door cargo service is relatively a small company as compare to others but their service quality is up to the mark their main head office located in Deira, Dubai. The cargo service is cost-effective with hassle-free and easy transactions available for customers. Their staff is well accomodating, have good knowledge about shipping procedures, customs, weight calculation and costs, many European and American residents post positive thoughts about AGL shipping service and packaging. Their services include Sea Freight, Road Freight, Air Freight, Storage and Packaging, Door Door Cargo, Supply chain, and Warehouse management.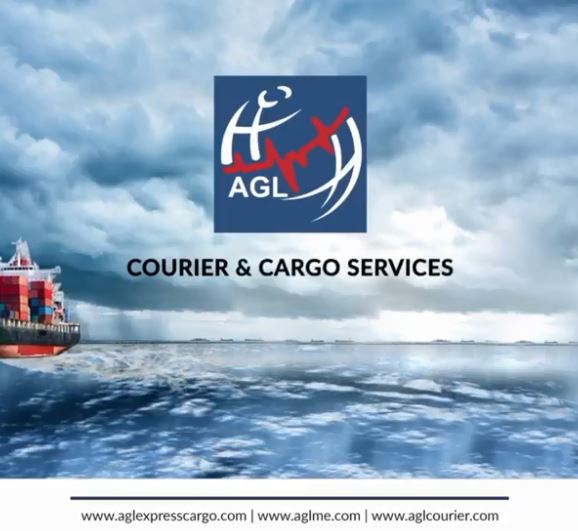 Prime Express International Courier
The company is not the best but also it can't be considered as not usable, you might find a lot of customer reviews about Prime express most of them were really not in the favour of prime express. Many times if your package contains fragile items or products with some kind of high customs duties or any kind of legal restrictions on them, they might get stuck at the dockyard or at the airport this not means that customers consider only courier company as a culprit. It is true, the duty of courier company to ensure smooth transportation of goods but sometimes laws and other things get in between them which destroys the company reputation and customer trust.
Below rates are only applicable on parcels sent using sea freight.
| | | |
| --- | --- | --- |
| Sending/Destination Country | Weight | Charges |
| Dubai to India (by Ship) | 1 kg | 1 AED |
| Dubai to India | 40 Kg + 20 Kg | 320 AED |
| Dubai to India | 40 Kg + 30 Kg | 380 AED |
Parcelex(Sky Net)
The company is operated by Sky Express Internation LLC in Dubai. One of the most used courier services for delivering local and international parcels. According to them, their courier delivery rates are up to 70% less than competitors. They have a fully automated and integrated online booking system where clients can get quotes for their parcels. Booking can be made by paying online in fact Parcelex is a pioneer in the field of Online booking in Dubai.
On Parcelex, you can book anything from a local pickup and delivery that will be completed in a few hours to moving house contents and belongings anywhere in the world in large boxes. ae because we have great rates with all of the major international couriers as well as local delivery companies.
Address:  shed no. 5 Opposite to Shaab Warehouse 7A St – Al Khabaisi – Dubai Directions
Phone: +97142338400
Website:  www.facebook.com/parcelex.ae